Online Learning Experience
Request more information
Complete this form to receive information about coursework, admissions, tuition and more.
You will create meaningful, transformational connections
At Brenau University, online learning doesn't mean you'll have a limited connection to the program, classmates, or instructors. Quite the opposite. Each online student at Brenau experiences an accessible education bolstered by a team committed to their success. Through an inclusive, thoughtful learning environment, we meet you where you are so you can achieve your goals.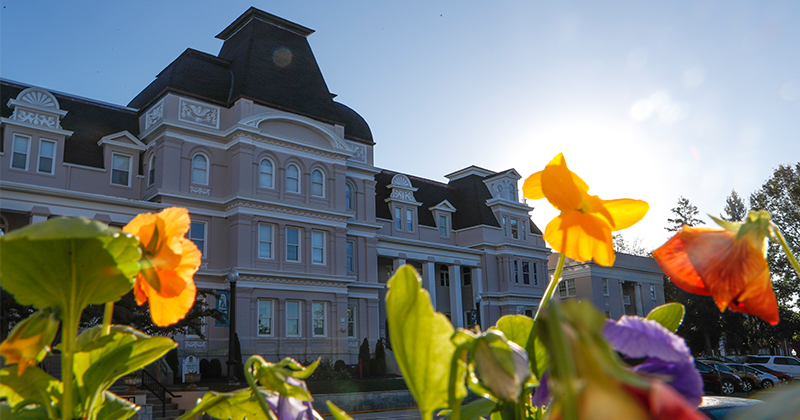 Meet your Brenau University support team
You'll receive support you can count on from a team you can trust at Brenau. Meet some of the support team members ready to work with you.
Once accepted, you'll be contacted by an admissions counselor who will help you choose a degree path and register for courses.
Your student success coach will help you stay on track as you complete your degree and ensure you have the support you need to graduate.
Your academic advisor is committed to helping you make the right choices for your unique goals as you complete your degree.
You'll have the support you need to complete your education online through our tech support specialists.
Student resources
We make sure you have the support you need to excel at Brenau. Below is a sampling of our services to help you transform and reach your full potential.
Student services
The Center for Academic Success offers tutoring services to all Brenau students regardless of degree level or program, with student, professional and faculty tutors available across most university subject areas.
If you're stuck on a research paper or just want to learn more about a particular subject, reach out to the Trustee Library. Brenau's friendly librarians will assist with finding sources, including online articles and books, for your classes and assignments.
The Writing Center offers free peer review for all written and oral communication projects at any stage of the process. Tutors are trained to support writers regardless of discipline and can help with everything from brainstorming to APA and MLA formatting.
Brenau Book Bundle is a Barnes & Noble First Day Complete rental program designed to help save you time and money and ensure you have your course materials on or before the first day of classes. Rather than paying full price to rent each book, your student account is automatically charged a flat $20/credit hour fee.
Career services
You can participate in in-person and virtual professional development sessions to cover career-related topics and develop the materials you need for your job search.
Search for jobs relevant to your goals on our exclusive online job posting board. Our students can use Handshake as well.
"I've learned so much in the years I attended Brenau for my master's program. My professors, I love all of them. They weren't just somebody on the other side of the screen who graded my work. I'd email them, and they'd respond with care and guidance."

– Felicia Stewart, '22, Master of Education
Why choose Brenau Online?
Technology requirements
Make sure you have the right equipment to succeed in our online programs.
Operating system requirements
At the very least, your computer should run one of the following operating systems:
Windows 10 Home, Pro, Education or Enterprise. Windows 8 may work but it is not recommended.
Mac OS X
The following device types WILL NOT WORK for some applications and should be avoided unless they are used as devices of convenience:
Chromebooks (LockDown Browser is not supported on Chromebooks)
Tablets (iPads, Android tablets, etc.)
Cell phones (while we have mobile apps for many functions, a desktop or laptop computer is needed for testing and other tasks)
Windows 10 S-Mode (S-Mode devices can only run apps from the Microsoft Store)
Internet connectivity requirements
You will need internet speed at least 5Mbps in order to access all video and streaming content. Most internet service providers (Comcast, Charter, AT&T, etc.) provide a minimum of 25Mbps. If you're using your mobile device for internet access (cell phone, mobile hotspot, etc.), please be sure it is capable of 4G/LTE or 5G speeds.
Web browser requirements
Brenau recommends Google Chrome since Google also hosts our email services.
Frequently asked questions
Explore our FAQ page to find answers to questions you may have about the online programs.
Yes! You'll be held to the same high standards as our students on campus.
In terms of rigor, instructors, or the physical degree you receive, there's no difference between online and on-campus programs. Online degrees offer full-time working professionals maximum flexibility in their ability to receive expert instruction and interaction, along with consistent guidance and support. They can study where and when it's best for them so they can balance their obligations with schoolwork and achieve their ultimate goals. Learn more about online learning.
Students and their instructors can interact through discussion posts, and instructors keep office hours to chat via phone or video conference. Many students also find it easy to communicate with instructors over email. Learn more about online learning.
Absolutely! Online programs at Brenau are explicitly designed with busy working professionals in mind, including those with personal and professional responsibilities. The format provides the flexibility you need to succeed in your selected program. From here, you can.
Brenau has a physical, brick-and-mortar campus locations in Gainesville and Norcross, GA. Learn more about Brenau.
An 9:1 student/faculty ratio allows you to receive more personal attention in your classes.
Explore FAQs