Online Bachelor's Degree in Psychology
Make an impact with a BS in Psychology
Request more information
Complete this form to receive information about coursework, admissions, tuition and more.
Duration

4 years

Cost per credit

$754

Credit hours

120
Program Benefits
Transfer-friendly
No application fee
Six start dates per year
Financial aid options available
Gain the skills to make an impact with a BS in Psychology
Whether your goals include graduate school or working in the field immediately, Brenau University's BS in Psychology can help you get where you want to go. Our small classes ensure you'll get to know our expert faculty, who are committed to helping you achieve your personal goals. You'll gain important research skills, complete fieldwork during a capstone course and take elective classes in areas that interest you. From here, you can.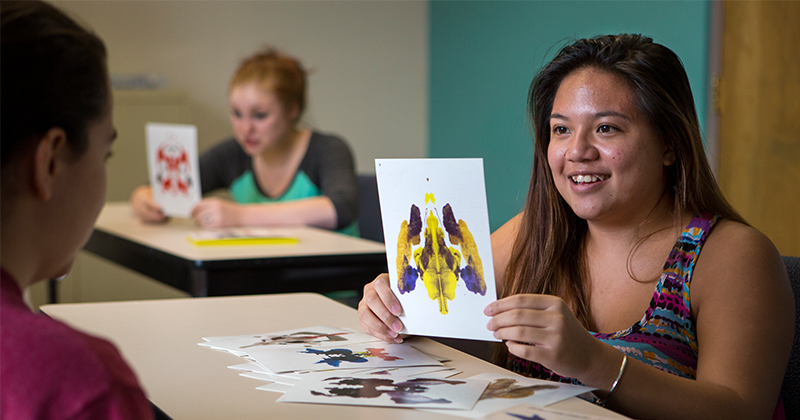 Use your psychology knowledge to achieve your goals
Upon completion, you'll be prepared for graduate study. That said, many graduates enter careers in victim advocacy, business, research, writing and more. The communication and problem-solving skills you gain in the program are immediately applicable no matter what you decide to do. Our incredible career services department provides in-person and virtual appointments to help you determine your next steps and complete your job search.
Career Outlook
Explore concepts relevant to your psychology career goals
No matter how you want to use your psychology education, our courses allow you to gain the customized skills you need. Before you graduate, you'll apply the skills you've learned by completing 100 hours of fieldwork through our capstone course.
Course spotlights:
PY 102 Personal and Social Awareness
PY 306 Psychology of Learning
PY 411 Social Psychology
PY 420 Psychology of Cultural Differences
Curriculum Details
It's always a good time to apply
Up to 90 transfer credit hours accepted
The online bachelor's degree in psychology offers six start dates per year, so you can apply anytime and start your education as soon as possible. With no application fee, you can apply risk-free.
To apply to Brenau's online BS in Psychology, you'll need:
High school diploma or GED if no college experience or less than 30 semester hours of college experience
Official transcripts for all previously attended undergraduate institutions
Admission Details
We strive to make your education affordable
Financial aid options available
By choosing Brenau, you're investing in a degree that will set you on a path to a successful career. Along with affordable tuition, you can pursue federal financial aid to make your education even more cost-effective.
Tuition Details
What you'll learn
Our coursework allows you to tailor your education to meet your specific needs while gaining the core skills you need to succeed in graduate school and your career. You'll graduate empowered with the foundation you need to pursue your dreams.
Program outcomes
With Brenau's online bachelor's degree in psychology, you can:
Demonstrate an understanding of various theoretical perspectives that contribute to personality development, behavior and cognition.
Demonstrate the ability to understand scientific literature and apply basic research skills.
Apply ethical standards to evaluate psychological science and practice.
Demonstrate an appreciation of providing services to others as well as an ability to interact responsibly with members of the immediate and global community.
Identify a range of possible factors that influence beliefs and conclusions, and challenge flawed sources of information.
About our dedicated, supportive faculty
Faculty members at Brenau are dedicated to helping you succeed. Most classes feature a small student-to-faculty ratio, so you can get to know your professors and their unique areas of expertise. As you broaden your professional network, you'll have the mentorship and support of our faculty throughout your program.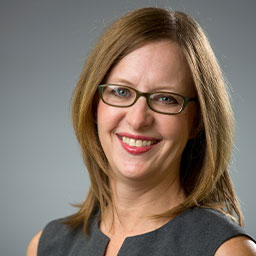 Julie V. Battle, PhD, Fuller E. Callaway Professorial Chair and Professor of Psychology
Faculty Spotlight
Dr. Battle serves as the Fuller E. Callaway Professorial Chair of the Lynn J. Darby School of Psychology and Adolescent Counseling. She received her PhD in Clinical Psychology from the University of Houston and completed a postdoctoral fellowship at Emory University. Her areas of expertise include forensic interviewing, post-traumatic stress disorder, severe mental illness, victimization, sexual abuse, parenting and child abuse prevention.
Dr. Battle is also a licensed psychologist who works with law enforcement and DFCS in child sexual abuse, physical abuse and other trauma cases involving children. Her role is to conduct forensic interviews with children who have made allegations of abuse or have witnessed a violent crime, and she serves as an expert witness in court when these cases are prosecuted. Dr. Battle has also done a number of presentations at conferences as well as to various groups (e.g., law enforcement officers, therapists, coaches) on topics including mandated reporting, differences between forensic interviewing and therapy, disclosure of sexual abuse, and prevention of sexual abuse. She also has several publications and has been a part of the Brenau family for over 20 years.
Online learning
At Brenau, you will learn in small classes, which gives you plenty of opportunities to ask questions and receive one-on-one support from your professors. With flexible scheduling and online delivery, we make education fit into your busy life. Our programs respond to the needs of today's students, so you'll receive the education you need to become a leader who makes a difference. From here, you can.
Discover Brenau Online
Frequently asked questions
Explore our frequently asked questions for in-depth answers. If you don't find what you're looking for, reach out to us.