Online Autism Endorsement
Better the lives of your students
Relevant, experiential curriculum
Request more information
Complete this form to receive information about coursework, admissions, tuition and more.
Duration

1 year

Cost per credit

$785

Credit hours

9
Program Benefits
No GRE required
Expert faculty
Relevant coursework
Better meet the needs of your students by earning an online certificate
With Brenau University's Autism Endorsement, you'll take the career you love to the next level. This program is designed to give you relevant knowledge to teaching diverse learners in a traditional classroom setting or online, and our faculty are experts in the field. Upon graduation, you'll have skills that will set you apart from the competition and help you pursue your goals with confidence.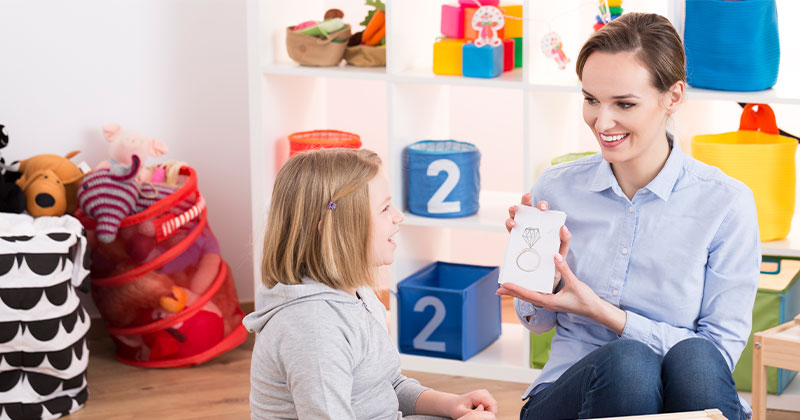 Learn to help your students better
About 37,600 openings for special education teachers are projected each year,1 and with the right degree, you can become an ideal candidate. Upon graduation from Brenau's Autism Endorsement program, you'll be prepared to teach with more confidence and increase your pay while continuing to work with diverse learners.
Learn vital leadership skills
Our curriculum is designed to give you the latest insights into teaching diverse learners in a world that's constantly changing. The program highlights key skill sets like communication and behavioral understanding to give you confidence as an educator to help those who need it most.
Course highlights:
SE 701 Assessment & Strategies for Students with Autism Spectrum Disorder
SE 702 Nature & Needs of Students with Autism Spectrum Disorder
SE 703 Positive Behavioral Intervention and Supports for Students with Autism Spectrum Disorder
It's always a good time to apply
The online Autism Endorsement offers two start dates per year, so you can apply anytime and start your education as soon as possible. With no application fee, you can apply risk-free. To apply to Brenau's online Autism Endorsement program, you'll need:
Bachelor's degree from a regionally accredited four-year college or university
Cumulative undergraduate GPA of at least 3.0 on a 4.0 scale
A level 4 teaching certificate and one year of teaching experience
Official transcripts for all previously attended undergraduate and graduate institutions
Copy of updated professional resume/curriculum vitae
Admission Details
We strive to make your education affordable
By choosing Brenau, you're investing in a degree that will set you on a path to a successful career. Along with affordable tuition, you can pursue federal financial aid to make your education even more cost-effective.
Tuition Details
About our dedicated, supportive faculty
Faculty members at Brenau are dedicated to helping you succeed. Most classes feature a small student-to-faculty ratio, so you can get to know your professors and their unique areas of expertise. As you broaden your professional network, you'll have the mentorship and support of our faculty throughout your program.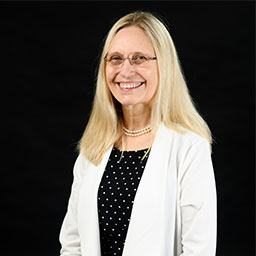 Dr. Laura Cantu
Faculty Spotlight
Dr. Cantu agrees with the cultural-historical theories of Vygotsky and his Zone of Proximal Development, Jean Piaget's emphasis on the importance of play in the learning process and John Dewey's emphasis on the importance of experiential education both inside and outside the classroom. These philosophies and beliefs are important in the realm of teacher education. Dr. Cantu brings a unique, pragmatic perspective and philosophy to the arena of teacher education due to 35 years of successful classroom teaching, primarily to student populations with special needs.
Dr. Cantu develops and teaches courses at the bachelor's, master's, specialist, and doctoral levels. She serves the university as a member of the Institutional Review Board and the Campus Connections Committee. Dr. Cantu acts as chair and/or subject matter expert for dissertation committees for EdD students. She also represents the College of Education in an initiative to take faculty and students to Moultrie, Georgia, to work with the children of migrant farmworkers and assist in a multi-university health initiative for the migrant farmworkers, in conjunction with physical therapy and psychology students from Brenau University.
What you'll learn
The coursework in the online Autism Certificate will teach you the knowledge and skills you need to better communicate with the diverse learners in your classroom.
Program outcomes
With Brenau's online Autism Certificate, you can:
Develop knowledge and skills necessary to assess academic, communication and social needs of students with Autism Spectrum Disorder
Develop and implement Functional Behavior Assessments and Individual Behavior Plans focusing on proactive strategies for positive social and academic behavior
Complete your certificate 100% online
Thrive in small classes, which allow you to work directly with faculty members, who have experience working as public or private school educators or administrators
Online learning
At Brenau, you will learn in small classes, which gives you plenty of opportunities to ask questions and receive one-on-one support from your professors. With flexible scheduling and online delivery, we make education fit into your busy life. Our programs respond to the needs of today's students, so you'll receive the education you need to become a leader who makes a difference. From here, you can.
Discover Brenau Online
Frequently asked questions
Explore our frequently asked questions for in-depth answers. If you don't find what you're looking for, reach out to us.
It will not. The diploma is the same for all graduates, whether their program was completed online or on ground.
While the specifics of each program vary, the admissions process always starts by submitting your application for the program you want to attend. To complete your application file, you'll need official transcripts, an online application and possibly other documents. Your admissions counselor will help guide you through this process.
Undergraduate students can transfer up to 90 credits to their program. If the student is pursuing their first graduate degree at Brenau, up to six semester hours of coursework taken at another regionally accredited institution of higher education may be appropriately transferred to Brenau as part of the planned program of study with approval from the department chair. If the student has a master's degree, up to nine hours of graduate credit may transfer with departmental approval. Grading standards of the Brenau program into which the work is transferred will apply.
There are no application fees at Brenau University.
Absolutely! Online programs at Brenau are explicitly designed with busy working professionals in mind, including those with personal and professional responsibilities. The format provides the flexibility you need to succeed in your selected program. From here, you can.
Visit our FAQ page
Source
U.S. Bureau of Labor Statistics. "Occupational Outlook Handbook: Special Education Teachers." Retrieved March 15, 2023, from https://www.bls.gov/