Online Bachelor of Business Administration
Gain business skills with an online BBA
Request more information
Complete this form to receive information about coursework, admissions, tuition and more.
Duration

4 years

Cost per credit

$718

Credit hours

120
Program Benefits
Transfer-friendly
No application fee
Six start dates per year
Financial aid available
An online BBA from Brenau can open doors
Acquire the skills necessary to launch or advance your business career with a Bachelor of Business Administration degree from Brenau. The coursework provides you with real-world insight and a strong business background so you can succeed in a variety of environments. Focus your degree by choosing one of our seven majors to prepare for roles in the industry that interests you. From here, you can.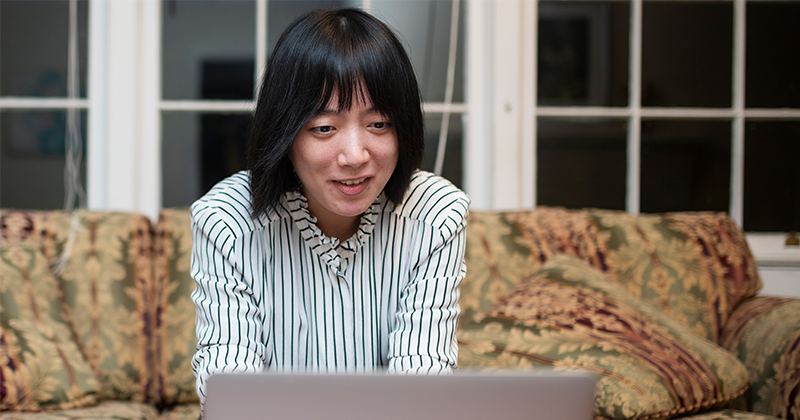 Pursue a world of career possibilities with your online degree
Between 2021 and 2031, business and financial employment is expected to grow by 7%. The field had a median annual wage of $76,570 in 2021.1 Brenau BBA graduates pursue careers as business analysts, operations managers, account executives, marketers, human resources professionals and more.
BBA majors
Choose from seven distinct majors.
Explore concepts relevant to a modern-day business career
25 core and major courses
No matter how you want to use your business education, our courses allow you to gain the customized skills you need and tailor your degree to your aspirations.
Course spotlights
BA 208 Business Communications
BA 303 Business Statistics
BA 316 Legal Environment of Business
BA 447 International Business
Curriculum Details
It's always a good time to apply
Up to 90 transfer credit hours accepted
The online bachelor's degree in business administration offers six start dates per year, so you can apply anytime and start your education as soon as possible. With no application fee, you can apply risk-free.
To apply to Brenau's online BBA, you'll need:
High school diploma or GED if no college experience or less than 30 semester hours of college experience
Official transcripts for all previously attended undergraduate institutions
Admission Details
We strive to make your education affordable
By choosing Brenau, you're investing in a degree that will set you on a path to a successful career. Along with affordable tuition, you can pursue federal financial aid to make your education even more cost-effective.
Tuition Details
What you'll learn
Our coursework allows you to customize your education through seven market-driven majors while gaining the core skills you need to succeed in graduate school or a business career. You'll graduate empowered with the foundation you need to pursue your dreams.
Program outcomes
With Brenau's online BBA, you can:
Get in-demand skills in budgeting, ethical reasoning, business analytics and more.
Manage personnel by implementing organizational behavior concepts.
Immediately apply relevant business principles and insights to your current job.
About our dedicated, supportive faculty
Faculty members at Brenau are dedicated to helping you succeed. Most classes feature a small student-to-faculty ratio, so you can get to know your professors and their unique areas of expertise. As you broaden your professional network, you'll have the mentorship and support of our faculty throughout your program.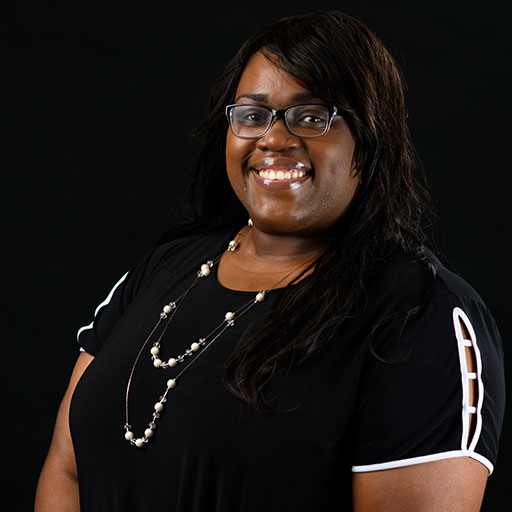 Shatrela Washington-Hubbard, PhD, Swinton A. Griffith III Dean of the College of Business & Communication
Faculty Spotlight
During her tenure at Brenau, Washington-Hubbard has re-established the Society for Human Resource Management academic alignment for the undergraduate and graduate human resource management programs. Additionally, she established Brenau as a recertification provider for SHRM. Her work also led to academic alignment with the Human Resources Certification Institute for the undergraduate and graduate HR programs.
Washington-Hubbard earned a Bachelor of Business Administration from Georgia State University, a master's in human resources from the University of South Carolina and a PhD in Learning, Leadership and Organizational Development from the University of Georgia. Her research areas include entrepreneurial mindset, leadership development and women's career development.
Online learning
At Brenau, you will learn in small classes, which gives you plenty of opportunities to ask questions and receive one-on-one support from your professors. With flexible scheduling and online delivery, we make education fit into your busy life. Our programs respond to the needs of today's students, so you'll receive the education you need to become a leader who makes a difference. From here, you can.
Discover Brenau Online
Frequently asked questions
Explore our frequently asked questions for in-depth answers. If you don't find what you're looking for, reach out to us.
It will not. The diploma is the same for all graduates, whether their program was completed online or on ground.
While the specifics of each program vary, the admissions process always starts by submitting your application for the program you want to attend. To complete your application file, you'll need official transcripts, an online application and possibly other documents. Your admissions counselor will help guide you through this process.
Undergraduate students can transfer up to 90 credits to their program. If the student is pursuing their first graduate degree at Brenau, up to six semester hours of coursework taken at another regionally accredited institution of higher education may be appropriately transferred to Brenau as part of the planned program of study with approval from the department chair. If the student has a master's degree, up to nine hours of graduate credit may transfer with departmental approval. Grading standards of the Brenau program into which the work is transferred will apply.
There are no application fees at Brenau University.
Absolutely! Online programs at Brenau are explicitly designed with busy working professionals in mind, including those with personal and professional responsibilities. The format provides the flexibility you need to succeed in your selected program. From here, you can.
Visit our FAQ page
Source
U.S. Bureau of Labor Statistics. "Business and Financial Occupations." Retrieved Feb. 24, 2023, from https://www.bls.gov/