Online Bachelor of Science in Elementary Education
Experience the joy of teaching
Request more information
Complete this form to receive information about coursework, admissions, tuition and more.
Duration

4 years

Cost per credit

$754

Credit hours

120
Program Benefits
Transfer-friendly
No application fee
ACT/SAT scores are not required
Six start dates per year
Financial aid available
Learn to make a difference in the lives of your students
Our online BS in Elementary Education program will help you connect with a diverse population of young learners as you grow to understand their needs. Upon graduation, you will be equipped to develop effective teaching strategies and instructional methods. When you graduate and pass the GACE certification exam, you'll be certified to teach pre-K through fifth grade in Georgia.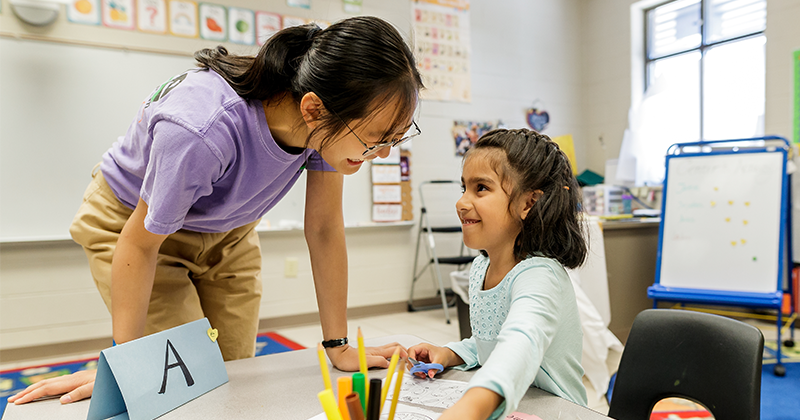 Thrive in enriching education settings
With your teaching certification, you can work as a preschool or elementary school teacher. Not only are these positions incredibly rewarding – the need for teachers is growing steadily so you'll have great options for employment after graduation.
The U.S. Bureau of Labor Statistics projects that overall employment in education occupations will grow 7% from 2021 to 2031,1 and the demand for kindergarten and elementary school teachers will grow 4% during that time frame.2
Career Outlook
100% online classes
Brenau's online bachelor's degree in elementary education is the only elementary education program in Georgia with 100% online classes. You will complete required field experiences, student teaching and internships in a local school.
Course spotlights:
SE 300 Teaching Learners with Special Needs
ED 301 Instructional Technology
ED 308 Classroom Management
Curriculum Details
It's always a good time to apply
Up to 90 transfer credit hours accepted
The online BS in Elementary Education program offers six start dates per year, so you can apply anytime and start your education as soon as possible. With no application fee, you can apply risk-free.
To apply to Brenau's online BS in Elementary Education, you'll need:
High school diploma or GED if no college experience or less than 30 semester hours of college experience
Official transcripts for all previously attended undergraduate institutions
Admission Details
We strive to make your education affordable
By choosing Brenau, you're investing in a degree that will set you on a path to a successful career. Along with affordable tuition, 90% of undergraduate students received some form of financial assistance for the 2021–2022 academic year.
Tuition Details
What you'll learn
The coursework in the BS in Elementary Education is highly relevant and taught by faculty who listen to the concerns and needs of working teachers. We continually update the curriculum to reflect today's teaching environments.
Program outcomes
With Brenau's online bachelor's degree in elementary education, you can:
Thrive in small classes, which allow you to work directly with faculty members who have experience working as public and private school teachers and administrators.
Complete in-person field experiences and student teaching in a variety of settings.
Earn certification from the Georgia Professional Standards Commission (GaPSC) to teach pre-K through fifth grade after passing the Georgia Assessments for the Certification of Educators (GACE).
About our dedicated, supportive faculty
Faculty members at Brenau are dedicated to helping you succeed. Most classes feature a small student-to-faculty ratio, so you can get to know your professors and their unique areas of expertise. As you broaden your professional network, you'll have the mentorship and support of our faculty throughout your program.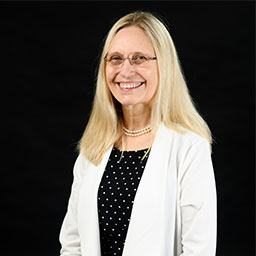 Dr. Laura Cantu
Faculty Spotlight
Dr. Cantu agrees with the cultural-historical theories of Vygotsky and his Zone of Proximal Development, Jean Piaget's emphasis on the importance of play in the learning process and John Dewey's emphasis on the importance of experiential education both inside and outside the classroom. These philosophies and beliefs are important in the realm of teacher education. Dr. Cantu brings a unique, pragmatic perspective and philosophy to the arena of teacher education due to 35 years of successful classroom teaching, primarily to student populations with special needs.
Dr. Cantu develops and teaches courses at the bachelor's, master's, specialist, and doctoral levels. She serves the university as a member of the Institutional Review Board and the Campus Connections Committee. Dr. Cantu acts as chair and/or subject matter expert for dissertation committees for EdD students. She also represents the College of Education in an initiative to take faculty and students to Moultrie, Georgia, to work with the children of migrant farmworkers and assist in a multi-university health initiative for the migrant farmworkers, in conjunction with physical therapy and psychology students from Brenau University.
Online learning
At Brenau, you will learn in small classes, which gives you plenty of opportunities to ask questions and receive one-on-one support from your professors. With flexible scheduling and online delivery, we make education fit into your busy life. Our programs respond to the needs of today's students, so you'll receive the education you need to become a leader who makes a difference. From here, you can.
Discover Brenau Online
Frequently asked questions
Explore our frequently asked questions for in-depth answers. If you don't find what you're looking for, reach out to us.
You can complete the program in four years, or sooner with transfer credit hours. To see the curriculum, view our courses page.
Tuition is $754 per credit hour. Assuming zero transfer credit hours, you'll need to complete 120 credit hours for a total estimated tuition of $90,488. You can review all costs on our tuition page.
We accept up to 90 transfer credit hours for the online Bachelor of Science in Elementary Education. You can learn more about our transfer credit policy on our admissions page.
The requirements for the online BS in Elementary Education include:
A completed online application
Minimum 2.5 high school GPA or a passing GED score for first-year students
Minimum 2.0 cumulative college GPA for transfer students
Official transcripts from each school you've attended
You can learn more about our requirements on our admissions page.
You'll complete 120 credit hours to earn the online BS in Elementary Education. You can explore the courses page for further information. Total credit hours earned at Brenau University depend on the number of transfer credit hours you have (up to 90).
When you graduate and pass the GACE certification exam, you will be certified to teach pre-K through fifth grade in Georgia. Other states' requirements will vary.
Visit our FAQ page