Online BS in Healthcare Administration
Make a difference with an impactful career in health care
Request more information
Complete this form to receive information about coursework, admissions, tuition and more.
Duration

4 years

Cost per credit

$754

Credit hours

120
Program Benefits
Transfer-friendly
No application fee
Six start dates per year
Financial aid available
Serve your community with a BS in Healthcare Administration
In the healthcare administration online degree program at Brenau University, you'll gain an understanding of health care topics, including budgeting, quality improvement, public relations and ethics. Our curriculum also covers business topics so you can excel in hospitals or private practice. You'll graduate with the skills you need to advance your career and adapt to the rapidly changing world of health care. From here, you can.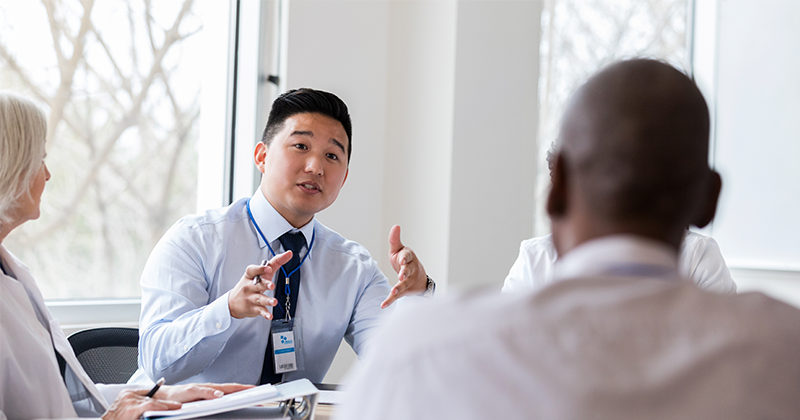 Gain the understanding you need to fill in-demand health care roles
Graduates of the BS in Healthcare Administration program work in a variety of settings, including hospitals, nursing homes and clinics. They pursue impactful, in-demand roles as hospital administrators, nursing home administrators and clinical managers. These jobs are in high demand, as medical and health services manager employment is expected to grow 28% between 2021 and 2031, resulting in 136,200 new jobs. The annual median pay was $101,340 in 2021.1
Career Outlook
Explore concepts relevant to today's health care facilities
No matter how you choose to use your health care education, our courses allow you to gain the in-demand skills you need to succeed.
Course spotlights
HC 304 Economics, Budgeting and Finance in Healthcare
HC 305 Public Relations and Marketing in Healthcare
HC 410 Ethics and Leadership in Healthcare
HC 420 Law and Policy in Healthcare
Curriculum Details
It's always a good time to apply
Up to 90 transfer credit hours accepted
The online bachelor's degree in health care administration offers six start dates per year, so you can apply anytime and start your education as soon as possible. With no application fee, you can apply risk-free.
To apply to Brenau's online BS in Healthcare Administration, you'll need:
High school diploma or GED if no college experience or less than 30 semester hours of college experience
Official transcripts for all previously attended undergraduate institutions
Admission Details
We strive to make your education affordable
By choosing Brenau, you're investing in a degree that will set you on a path to a successful career. Along with affordable tuition, you can pursue federal financial aid to make your education even more cost-effective.
Tuition Details
What you'll learn
Our program introduces you to the business concepts you'll need in modern-day health care and covers in-depth health care topics. You'll graduate with a firm foundation that will allow you to pursue vital health care administration roles.
Program outcomes
With Brenau's online Bachelor of Science in Healthcare Administration, you can:
Gain knowledge of health care delivery systems.
Learn how to recognize important external and internal factors and trends that affect the health care industry.
Graduate prepared to assess current health care policies and make changes when needed.
Understand the legal and regulatory environment in health care and its implications for managers in the field.
Develop the problem-solving and leadership skills needed to manage resources in health care settings.
About our dedicated, supportive faculty
Faculty members at Brenau are dedicated to helping you succeed. Most classes feature a small student-to-faculty ratio, so you can get to know your professors and their unique areas of expertise. As you broaden your professional network, you'll have the mentorship and support of our faculty throughout your program.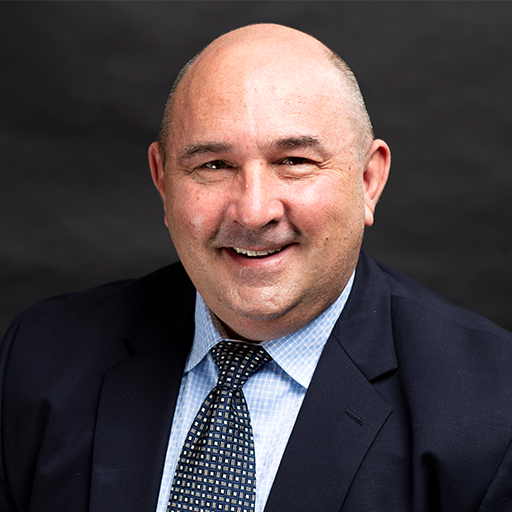 Dr. Chad Holloway, Ph.D., Assistant Professor of Healthcare Management
Faculty spotlight
Dr. Holloway has multiple educational accomplishments. He earned bachelor's and master's degrees in sociology from Illinois State University and a PhD from the University of Miami in Medical Sociology. After completing his PhD, he was a fellow in psychiatry at the University of Wisconsin, Madison, working at the Mental Health Research Center and funded by the National Institute of Mental Health. Later, he attended Washington University in St Louis, where he earned a master's degree in healthcare administration (MHA). He has held operational positions in several types of hospitals ranging from a large, urban, academic medical center to a suburban facility to a small, rural facility. Subsequently, he spent several years of his career working in the health care insurance industry in companies such as Blue Cross Blue Shield as a provider contractor, strategic planner and cost of care manager. After working in the insurance industry, he pursued several entrepreneurial endeavors in medical travel, consulting for international facilities, including Health City Cayman Islands, a company that provided on-call medical procedures for small rural hospitals, and a specialty pharmacy distribution company where expensive, "ultra-orphan" pharmaceuticals were distributed to rare disease patient populations.
Online learning
At Brenau, you will learn in small classes, which gives you plenty of opportunities to ask questions and receive one-on-one support from your professors. With flexible scheduling and online delivery, we make education fit into your busy life. Our programs respond to the needs of today's students, so you'll receive the education you need to become a leader who makes a difference. From here, you can.
Discover Brenau Online
Frequently asked questions
Explore our frequently asked questions for in-depth answers. If you don't find what you're looking for, reach out to us.
Source
U.S. Bureau of Labor Statistics. "Medical and Health Services Managers." Retrieved Feb. 27, 2023, from https://www.bls.gov/