Online Communication Management Certificate
Perfect your skills in communication
Request more information
Complete this form to receive information about coursework, admissions, tuition and more.
Duration

1 year

Cost per credit

$824

Credit hours

12
Program Benefits
No application fee
Six start dates per year
Financial aid available
Build your communication skills with an online graduate certificate
Learn to craft effective messaging with a communication management certificate from Brenau. In our program, you'll explore how to develop impactful communication that reaches the right audience the right way at the right time. This in-depth knowledge allows you to meet your organization's goals across a variety of platforms. The skills you gain will complement your existing education and experience.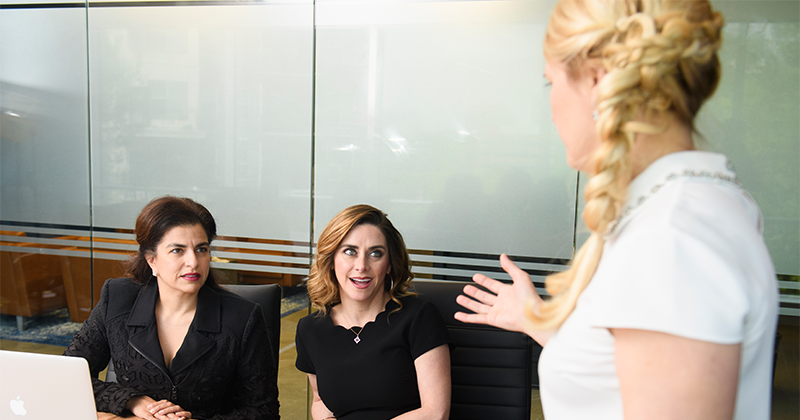 Gain a credential that will help you stand out in a growing field
Media and communication employment is expected to grow 6% between 2021 and 2031, resulting in about 68,600 new jobs.1 People who complete their communication management certificate are poised to succeed in fast-growing occupations, including:
Copywriting
Creative directing
Marketing
Media consulting
Take your career to a new level with your online graduate certificate from Brenau.
Supplement your business knowledge with communication expertise
No matter how you want to use your communication management education, our courses allow you to gain the skills you need for your aspirations.
Course spotlights:
CR 620 Negotiation and Mediation
MM 620 Communication in Society
MM 650 Media Industries and Business Practices
MM 670 Communication Consulting and Training
It's always a good time to apply
No work experience required
The online Certificate in Communication Management offers six start dates per year, so you can apply anytime and start your education as soon as possible. With no application fee, you can apply risk-free.
To apply to Brenau's online Communication Management Certificate, you'll need:
Official transcripts for all previously attended undergraduate and graduate institutions
Copy of updated professional resume/curriculum vitae
Admission Details
We strive to make your education affordable
By choosing Brenau, you're investing in education that will set you on a path to a successful career. Along with affordable tuition, you can pursue federal financial aid to make your program even more cost-effective.
Tuition Details
What you'll learn
Our graduate certificate coursework is designed to supplement your existing business knowledge to allow you to expand your communication management career. When you complete the certificate program, you'll have the expertise you need to be competitive in this growing field.
Program outcomes
With Brenau's Certificate in Communication Management, you can:
Differentiate between various approaches to the study of communication.
Critically analyze messages to identify embedded meanings.
Frame local, national or global issues from a communication perspective.
Create meaningful communication strategies to accomplish personal and organizational goals.
About our dedicated, supportive faculty
Faculty members at Brenau are dedicated to helping you succeed. Most classes feature a small student-to-faculty ratio, so you can get to know your professors and their unique areas of expertise. As you broaden your professional network, you'll have the mentorship and support of our faculty throughout your program.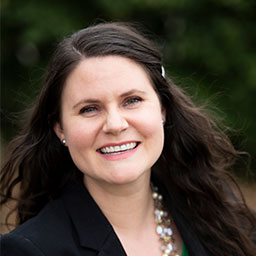 Anna Deeb, PhD, Assistant Professor of Communication
Faculty Spotlight
Dr. Anna Deeb is a student for life who is deeply committed to empowering her students to communicate with confidence. Her second passion is shedding light on civil rights speakers and exploring how past strategies for social change can be brought to bear on modern struggles for equity and inclusion. Finally, Dr. Deeb believes that ensuring equity in the classroom and beyond is our most important challenge in higher education today. These three passions guide her work as a professor and researcher.
When she is not busy trying to change the world one public speaking student at a time, she is soaking up time with her husband, two sons and miniature schnauzer Monty. She has degrees in communication studies from the University of Georgia (PhD), Colorado State University (MA) and Loyola Marymount University (BA). She loves getting to know her students as a communication professor and faculty advisor for the Lambda Pi Eta Communication Honor Society. Go Golden Tigers!
Online learning
At Brenau, you will learn in small classes, which gives you plenty of opportunities to ask questions and receive one-on-one support from your professors. With flexible scheduling and online delivery, we make education fit into your busy life. Our programs respond to the needs of today's students, so you'll receive the education you need to become a leader who makes a difference. From here, you can.
Discover Brenau Online
Frequently asked questions
Explore our frequently asked questions for in-depth answers. If you don't find what you're looking for, reach out to us.
You can complete the program in as little as one year. To see the curriculum, view the program page.
Tuition is $824 per credit hour. You'll need to complete 12 credit hours for a total tuition of $9,888. You can review tuition costs on the program page.
Entrance exams are not required. You can learn more about our admissions policy on the program page.
The requirements for the online Certificate in Communication Management include:
Minimum 3.0 undergraduate GPA
Bachelor's degree
Official transcripts from each college you've attended
Professional resume or CV
You can learn more about our admission requirements on the program page.
You'll complete 12 credit hours to earn the online Certificate in Communication Management. You can review courses on the program page now.
The online Certificate in Communication Management does not follow a cohort model — you may take courses in the order you choose as long as you meet the prerequisites.
Visit our FAQ page
Source
U.S. Bureau of Labor Statistics. "Media and Communication Occupations." Retrieved March 7, 2023, from https://www.bls.gov/