Online Digital Marketing Certificate
A graduate certificate for marketing professionals
Request more information
Complete this form to receive information about coursework, admissions, tuition and more.
Duration

1 year

Cost per credit

$824

Credit hours

12
Program Benefits
No GRE/GMAT
No application fee
Six start dates per year
Elevate your marketing career. From here, you can.
Earn your Digital Marketing Certificate completely online at Brenau University in just 12 months. With flexible courses taught by expert faculty, you'll have the support you need to complete your graduate certificate without putting your career on hold. Study topics such as new media, mobile and content marketing and digital analytics to earn a credential that helps you stand out among applicants for advancement.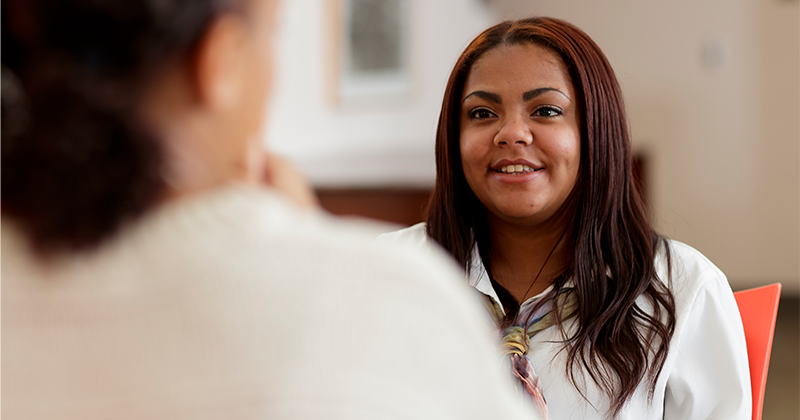 Real-world benefits of your online certificate
By supplementing your education with Brenau's graduate certificate in digital marketing, you'll open many doors to potential career paths in a growing industry. Advance to leadership positions such as marketing manager (median salary of $135,030/year1) or public relations manager (median salary of $125,780/year2). The job outlook for these professions is expected to grow 10% by 2031, so you'll be prepared for many roles in the rapidly growing and evolving marketing field.
A rigorous marketing certificate program
You'll complete four online courses to earn your Digital Marketing Certificate from Brenau. Learn from expert faculty members and study on your schedule without putting your life and career on hold. Build expertise in marketing communication, digital marketing analytics and more to gain highly competitive skills for today's evolving marketing industry.
Course spotlights:
MK 758 New Media and Marketing Communication
MK 765 Mobile Marketing
MK 775 Content Marketing
MK 785 Digital Marketing Analytics
It's always a good time to apply
The online certificate in digital marketing offers six start dates per year, so you can apply at any time and start your education as soon as possible. With no application fee, you can apply risk-free.
To apply to Brenau's online Digital Marking Certificate, you'll need:
Official transcripts for all previously attended undergraduate and graduate institutions
Copy of updated professional resume/curriculum vitae
Admission Details
We strive to make your education affordable
By choosing Brenau, you're investing in education that will set you on a path to a successful career. Along with affordable tuition, you can pursue federal financial aid to make your education even more cost-effective.
Tuition Details
What you'll learn
Learn on your schedule with flexible courses taught by expert faculty members. Brenau University's 100% online Digital Marketing Certificate prepares you for the next step in your career with knowledge and skills in new media, marketing analytics, mobile and content marketing and more.
Program outcomes
With Brenau's online certificate in digital marketing, you can:
Differentiate between traditional and mobile marketing efforts and apply this knowledge to strategic campaigns.
Set social media and mobile marketing goals.
Conduct keyword searches.
Create relevant social media messages.
Complete digital marketing analyses on paid, earned and owned media.
About our dedicated, supportive faculty
Faculty members at Brenau are dedicated to helping you succeed. Most classes feature a small student-to-faculty ratio, so you can get to know your professors and their unique areas of expertise. As you broaden your professional network, you'll have the mentorship and support of our faculty throughout your program.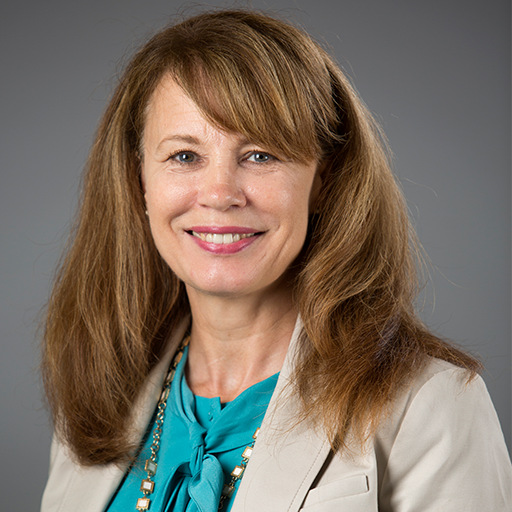 Linda Barton, Ph.D., Department Chair of Analytics & Assessment and Associate Professor of Marketing
Faculty Spotlight
Dr. Linda Barton joined Brenau University in 2009. She is a department chair and an associate professor of marketing at the College of Business and Communication. Dr. Barton received her Ph.D. in Marketing from Manchester University, Manchester, United Kingdom, in 2007.
Dr. Barton has extensive marketing management experience gained in several world-class business organizations, including Nestle Packaged Foods, Inc., Dole Packaged Foods, and Foote Cone & Belding Advertising. In the CBC, she translates her corporate experience in the classroom through an emphasis on "putting theory into practice." She launched the undergraduate and graduate marketing degree programs at Brenau and teaches courses in face-to-face and online formats.
Dr. Barton's research interests include writing marketing cases, marketing curriculum development and marketing strategy. Some of Dr. Barton's publications include cases or journal articles in The Case Learning Center, The Proceedings of the Marketing Management Association Conference (MMA), The Journal of Marketing Perspectives, The Society for Marketing Advances and The Proceedings of the Association of Consumer Research.
Online learning
At Brenau, you will learn in small classes, which gives you plenty of opportunities to ask questions and receive one-on-one support from your professors. With flexible scheduling and online delivery, we make education fit into your busy life. Our programs respond to the needs of today's students, so you'll receive the education you need to become a leader who makes a difference. From here, you can.
Discover Brenau Online
Frequently asked questions
Explore our frequently asked questions for in-depth answers. If you don't find what you're looking for, reach out to us.
You can complete the program in as little as one year. To see the curriculum, view our program page.
Tuition is $824 per credit hour. You'll need to complete 12 credit hours for a total tuition of $9,888. You can review all costs on our program page.
There are no entrance exams required for this certificate.
The requirements for the Digital Marketing Certificate include:
Bachelor's degree from a regionally accredited college or university
Minimum 3.0 cumulative college GPA
Official transcripts from each school you've attended
Copy of updated professional resume/curriculum vitae.
You'll complete 12 credit hours to earn the online Digital Marketing Certificate.
The Digital Marketing Certificate is only available online, but you're always welcome to visit, even if you don't have on-campus requirements.
Visit our FAQ page
Sources
U.S. Bureau of Labor Statistics. "Advertising, Promotions, and Marketing Managers." Sept. 8, 2022. Retrieved Mar. 7, 2023, from https://www.bls.gov/
U.S. Bureau of Labor Statistics. "Public Relations and Fundraising Managers" Sept. 8, 2022. Retrieved Mar. 7, 2023, from https://www.bls.gov/