Online English to Speakers of Other Languages Endorsement
Become a leader in ESOL education
Request more information
Complete this form to receive information about coursework, admissions, tuition and more.
Duration

1 year

Cost per credit

$824

Credit hours

9
Program Benefits
No GRE required
Expert faculty
Relevant coursework
Give your student the English education they deserve
With Brenau University's online English to Speakers of Other Languages Endorsement, you'll learn how to support English learners in reading, writing, speaking and listening at the K-12 level. Our program instructors are experts in their field, and you'll get the attention you deserve in our small classes. Upon graduation, you'll be prepared to help your students succeed in learning English.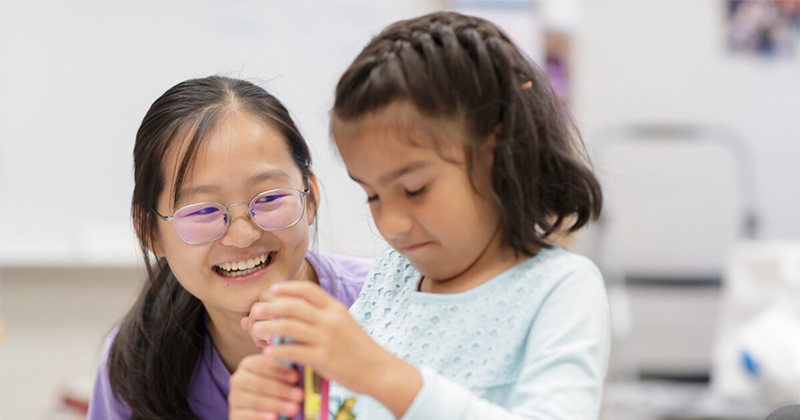 Take the next step in your career
The most important first step for many students is learning English. With an online English to Speakers of Other Languages Endorsement from Brenau, you'll learn the skills you need to help diverse learners of English. With overall employment of kindergarten and elementary school teachers projected to grow 4% this decade,1 there will always be a growing need for ESOL instructors.
Learn essential teaching skills
During your course of study at Brenau, you'll learn the communication and leadership skills required to teach students from other cultural backgrounds. These courses explore topics in traditional teaching settings as well as in the online learning space.
Course highlights:
ED 639 Foundations & Cultural Issues for Teaching ESOL
ED 642 Language Acquisition for Teaching ESOL
ED 649 Methods for Teaching ESOL
Start this summer
The online master's endorsement in ESOL is a summer term program. With no application fee, you can apply risk-free. To apply to Brenau's online ESOL Endorsement, you'll need:
Bachelor's degree from a regionally accredited four-year college or university
Level 4 teaching certificate plus, one or more years of teaching experience
Cumulative undergraduate GPA of at least 3.0 on a 4.0 scale
Official transcripts for all previously attended undergraduate and graduate institutions
Copy of updated professional resume/curriculum vitae
Admission Details
We strive to make your education affordable
By choosing Brenau, you're investing in a program that will advance your teaching career. Along with affordable tuition, you can pursue federal financial aid to make your education even more cost-effective.
Tuition Details
What you'll learn
The coursework in the online ESOL Endorsement will teach you the skills necessary to teach and communicate with speakers of other languages.
Program outcomes
With Brenau's online ESOL Endorsement, you will:
Gain a deeper understanding of culturally responsive learning environments and strategies for teaching English learners
Complete your certificate 100% online
Thrive in small classes, which allow you to work directly with faculty members, who have experience working as public or private school teachers or administrators
About our dedicated, supportive faculty
Faculty members at Brenau are dedicated to helping you succeed. Most classes feature a small student-to-faculty ratio, so you can get to know your professors and their unique areas of expertise. As you broaden your professional network, you'll have the mentorship and support of our faculty throughout your program.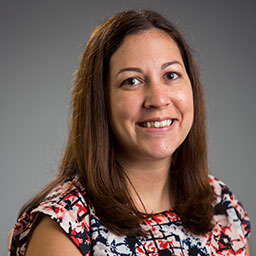 Brandi Worsham, PhD, Chair of Initial Certification Programs and Associate Professor of Education
Faculty Spotlight
Brandi Worsham is an associate professor of Education and department chair of Initial Certification Programs at Brenau University. Dr. Worsham teaches courses focused on math methods, middle school education and ESOL. She is a former middle school mathematics teacher with 10 years of experience teaching sixth and eighth grades. She earned a PhD in Middle School Education from the University of Georgia in 2015.
Dr. Worsham has presented at numerous national and regional conferences, including the Association for Middle Level Education (AMLE), the Association for Supervision and Curriculum Development (ASCD) and the Georgia Council of Teachers of Mathematics (GCTM), and has several publications related to middle school education and the professional development of teachers. Her research interests include middle school education, mathematics education, the preparation of teacher candidates and the professional development of teachers. In her spare time, Dr. Worsham is an avid reader and enjoys spending time outdoors or traveling with her family.
Online learning
At Brenau, you will learn in small classes, which gives you plenty of opportunities to ask questions and receive one-on-one support from your professors. With flexible scheduling and online delivery, we make education fit into your busy life. Our programs respond to the needs of today's students, so you'll receive the education you need to become a leader who makes a difference. From here, you can.
Discover Brenau Online
Frequently asked questions
Explore our frequently asked questions for in-depth answers. If you don't find what you're looking for, reach out to us.
You can complete the program in as little as one year. To see the curriculum, view our program page.
Tuition is $824 per credit hour. You'll need to complete nine credit hours for a total tuition of $7,416. You can review all costs on our program page.
There are no entrance exams required for this endorsement.
The requirements for the ESOL Endorsement:
Bachelor's degree from a regionally accredited university
Level 4 teaching certificate
Minimum one year full-time teaching experience
Minimum 3.0 cumulative college GPA
Official transcripts from each school you've attended
Copy of updated professional resume/curriculum vitae.
You'll complete nine credit hours to earn the online ESOL Endorsement.
The ESOL Endorsement is only available online. This allows you to study in the times and locations that are best for you throughout your entire program without a requirement of ever coming to campus.
Visit our FAQ page
Source
U.S. Bureau of Labor Statistics. "Occupational Outlook Handbook: Kindergarten and Elementary School Teachers." Retrieved March 13, 2023, from https://www.bls.gov/