Online Finance Certificate
Make stronger financial decisions in the workplace with a graduate certificate
Request more information
Complete this form to receive information about coursework, admissions, tuition and more.
Duration

1 year

Cost per credit

$824

Credit hours

12
Program Benefits
No application fee
Six start dates per year
Financial aid available
Build on your existing business education and experience with Brenau
Learn to make smarter financial decisions in the workplace with the online finance certificate from Brenau University. You can complete the certificate on a full- or part-time basis, getting flexibility for advancing your career on your schedule. You'll be exposed to topics such as value-based management, international finance, entrepreneurial finance, investments, corporate risk management and more.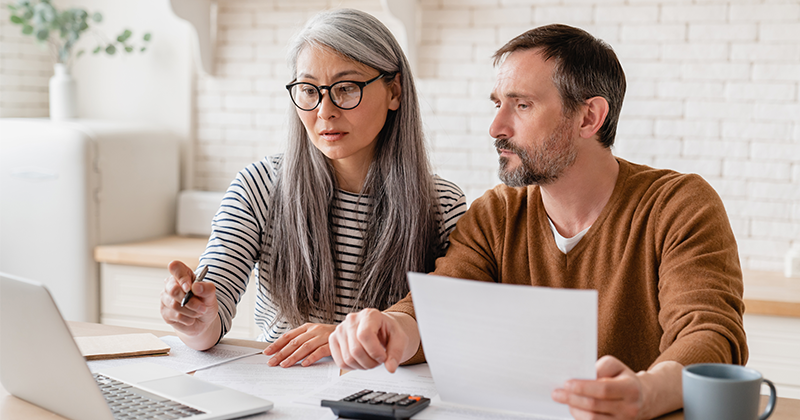 Gain a credential that will help you stand out in a growing field
Business and financial professional hiring is projected to grow by 7% between 2021 and 2031, and the median annual pay for these roles was $76,570 in 2021.1 With your Certificate in Finance, you can pursue various finance roles, including:
Financial manager
Budget analyst
Personal financial advisor
Break into the industry or elevate your existing financial career to a new level with your online certificate.
Supplement your business education with finance expertise
No matter how you want to use your finance education, our courses allow you to gain the specific skills you need to grow.
Course spotlights:
BA 731 Value-Based Management
BA 749 International Finance
BA 752 Entrepreneurial Finance
BA 754 Corporate Risk Management
It's always a good time to apply
No work experience required
The online Certificate in Finance offers six start dates per year, so you can apply anytime and start your education as soon as possible. With no application fee, you can apply risk-free.
To apply to Brenau's online Finance Certificate, you'll need:
Official transcripts for all previously attended undergraduate and graduate institutions
Copy of updated professional resume/curriculum vitae
Admission Details
We strive to make your education affordable
By choosing Brenau, you're investing in education that will set you on a path to a successful career. Along with affordable tuition, you can pursue federal financial aid to make your program even more cost-effective.
Tuition Details
What you'll learn
Our certificate coursework is designed to supplement your existing business knowledge, allowing you to expand your financial career. When you complete the certificate program, you'll have the expertise you need to be competitive in this growing field.
Program outcomes
With Brenau's Certificate in Finance, you can:
Apply best practices to create, evaluate and rebalance financial portfolios to achieve investment outcomes based on the motivations and risk/reward profiles of investors.
Analyze major financial markets, financial institutions and major types of financial instruments encountered in business transactions and trades.
Use business software applications (Excel, R and SPSS) and data sources to perform financial and economic analyses, make sound inferences, make well-supported decisions and effectively communicate results to other interested parties with limited backgrounds in finance.
Understand the legal and ethical environment in which business functions and consider the legal and ethical implications of business decisions in both domestic and global business environments.
Construct proper financial strategies and instruments to manage and evaluate various risk exposures in business transactions and trade, and apply critical thinking and problem-solving skills to provide expert financial advice to individuals and businesses.
Plan, manage and analyze the financial and monetary aspects and performance of business enterprises and banking institutions and solve capital budgeting problems.
About our dedicated, supportive faculty
Faculty members at Brenau are dedicated to helping you succeed. Most classes feature a small student-to-faculty ratio, so you can get to know your professors and their unique areas of expertise. As you broaden your professional network, you'll have the mentorship and support of our faculty throughout your program.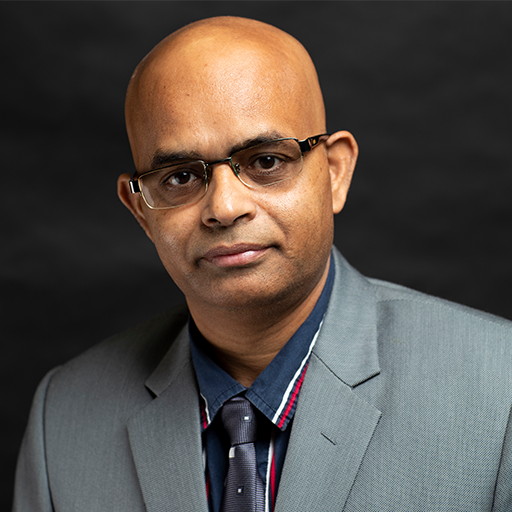 Dhruba Banjade, PhD, Assistant Professor of Finance
Faculty Spotlight
Dhruba Banjade is a program director and an assistant professor of finance at the College of Business and Communication (CBC) at Brenau University. Before joining Brenau, he was a lecturer and post-doctoral research associate at the University of Texas at Arlington. He also served as an associate professor and department head at the Electrical Department at the Nepal Engineering College, Nepal. Furthermore, he served as a visiting associate professor at Kathmandu University, Nepal.
Dhruba received his PhD in Finance from the University of Texas at Arlington (UTA) in 2020. He has taught several finance courses at UTA since 2016. He earned a master's degree in computer engineering from Nepal College of Information Technology (NCIT), Nepal. He received his BE (with honors) in Electrical Engineering from the University of Engineering and Technology (UET), Taxila, Pakistan. He also did 10 months of research work under Professor Pasquale Daponte at Sannio University, Italy. He has over 20 years of teaching experience. His professional career includes experience as a project activity leader at Peak Power Pvt. Ltd, Nepal.
Dhruba is a dedicated teacher and effective mentor for students with diverse backgrounds and career goals. His teaching interests include personal finance, managerial finance, investments, investments analysis and portfolio management, financial management, international finance, corporate finance and financial risk management.
He has published research articles in reputed journals (The Quarterly Review of Economics and Finance and Journal of Risk Management). He has presented and discussed several research papers at the Financial Management Association (FMA) and Southwestern Finance Association (SWFA). His research interests include ESG (environmental, social and governance), corporate finance, business forecasting and artificial neural networks.
He is an active member of professional organizations, including the Financial Management Association and the Southwestern Finance Association. Outside of his academic and professional interests, he likes to travel, read, write and serve the community. He has traveled to many countries, including India, Pakistan, Italy, Spain, France, Switzerland, UK and Malta.
Online learning
At Brenau, you will learn in small classes, which gives you plenty of opportunities to ask questions and receive one-on-one support from your professors. With flexible scheduling and online delivery, we make education fit into your busy life. Our programs respond to the needs of today's students, so you'll receive the education you need to become a leader who makes a difference. From here, you can.
Discover Brenau Online
Frequently asked questions
Explore our frequently asked questions for in-depth answers. If you don't find what you're looking for, reach out to us.
You can complete the program in as little as one year. To see the curriculum, view the program page.
Tuition is $824 per credit hour. You'll need to complete 12 credit hours for a total tuition of $9,888. You can review tuition costs on the program page.
Entrance exams are not required. You can learn more about our admissions policy on the program page.
The requirements for the online Certificate in Finance include:
Minimum 3.0 undergraduate GPA
Bachelor's degree
Official transcripts from each college you've attended
Professional resume or CV
You'll complete 12 credit hours to earn the online Certificate in Finance. You can review courses on the program page now.
The online Certificate in Finance does not follow a cohort model — you may take courses in the order you choose as long as you meet the prerequisites.
Visit our FAQ page
Source
U.S. Bureau of Labor Statistics. Occupational Outlook Handbook. "Business and Financial Occupations." Retrieved March 6, 2023, from https://www.bls.gov/