Online Health Care Management Certificate
Expand your health care management skills
Request more information
Complete this form to receive information about coursework, admissions, tuition and more.
Duration

1 year

Cost per credit

$824

Credit hours

12
Program Benefits
Fully online
No application fee
Test scores are not required
Pair with an online degree
Increase your potential for promotion and leadership
Want to build your health care leadership skills and advance your career? From here, you can.
Brenau University's online Health Care Management Certificate gives you the tools to advance as a health care manager, administrator, director and more. You can complete this certificate on its own or add it to an online degree.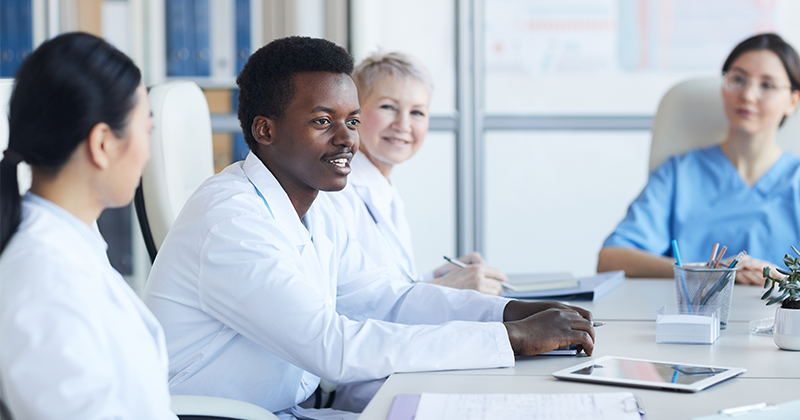 Advance in increasingly competitive health care careers
Health care is a complex and vital part of American society, and we need dynamic leaders to navigate the new and ever-changing challenges in various health care roles. Whether you add the certificate to your bachelor's, master's or doctoral degree, you can boost your salary potential and bolster your career.
According to the U.S. Bureau of Labor Statistics, health care careers are projected to grow much faster than other careers at 13% from 2021 to 2031.1
100% online classes
In Brenau's online Health Care Management Certificate program, you'll explore topics in health care ethics, leadership, policy, finance and more.
Certificate courses
HC 750 Ethics and Leadership in Health Care
HC 760 Law and Policy Development in Health Care
HC 770 Organizational Systems in Health Care
HC 780 Financial Management in Health Care
Apply risk-free
Brenau's online Health Care Management Certificate is ideal for those who want to enhance their professional skills and pursue health care leadership roles.
To apply to Brenau's online Health Care Management Certificate, you'll need:
Official transcripts for all previously attended undergraduate and graduate institutions
Copy of updated professional resume/curriculum vitae
Admission Details
We strive to make your education affordable
By choosing Brenau, you're investing in an education that will set you on a path to a successful career. Along with affordable tuition, this certificate is eligible for financial aid when paired with a degree program.
Tuition Details
What you'll learn
Coursework in the online Health Care Management Certificate program is taught by faculty who are committed to your professional success.
Program outcomes
With Brenau's online Health Care Management Certificate, you will gain comprehensive knowledge of leadership and management principles, helping you succeed in increasingly competitive health care careers. Upon graduation, you can:
Manage teams in health care organizations such as hospitals, long-term care facilities, managed care contracting, corporate health care and more.
Combine your clinical experience and leadership skills to effect change in health care.
Lead in the rapidly growing and necessary health care field.
About our dedicated, supportive faculty
Faculty members at Brenau are dedicated to helping you succeed. Most classes feature a small student-to-faculty ratio, so you can get to know your professors and their unique areas of expertise. As you broaden your professional network, you'll have the mentorship and support of our faculty throughout your program.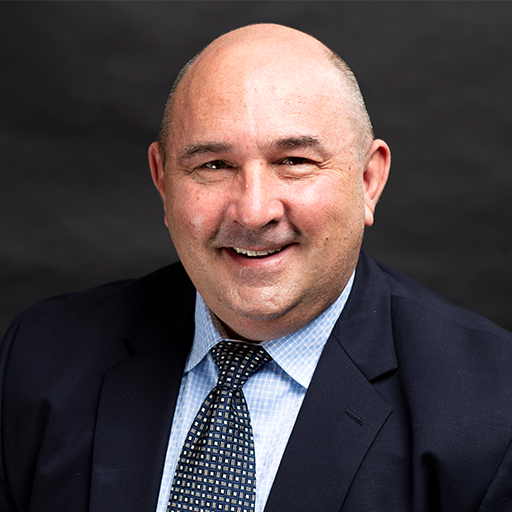 Dr. Chad Holloway
Faculty Spotlight
Dr. Holloway has multiple educational accomplishments. He earned a bachelor's and master's degree in sociology from Illinois State University and a PhD in Medical Sociology from the University of Miami. After completing his PhD, he was a fellow in psychiatry at the University of Wisconsin, Madison, working at the Mental Health Research Center. He later attended Washington University in St. Louis, earning a master's degree in health care administration.
Dr. Holloway has held operational positions in several types of hospitals, including a large, urban academic medical center; a suburban facility; and a small, rural facility. Subsequently, he spent several years of his career working in the health care insurance industry in companies — such as Blue Cross Blue Shield — as a provider contractor, strategic planner and cost of care manager. After working in the insurance industry, he pursued several entrepreneurial endeavors in medical travel, where he consulted for international facilities, including Health City Cayman Islands. He also worked in a company that provided on-call medical procedures for small rural hospitals. He spent time with a specialty pharmacy distribution company where expensive, "ultra-orphan" pharmaceuticals were distributed to rare disease patient populations.
Online learning
At Brenau, you will learn in small classes, which gives you plenty of opportunities to ask questions and receive one-on-one support from your professors. With flexible scheduling and online delivery, we make education fit into your busy life. Our programs respond to the needs of today's students, so you'll receive the education you need to become a leader who makes a difference. From here, you can.
Discover Brenau Online
Frequently asked questions
Explore our frequently asked questions for in-depth answers. If you don't find what you're looking for, reach out to us.
You can complete the program in as little as one year. To see the curriculum, view our program page.
Tuition is $824 per credit hour. You'll need to complete 12 credit hours for a total tuition of $9,888. You can review all costs on our program page.
You don't need to submit GRE scores to apply to this certificate program. If you are an international student studying in-country and are not seeking an F1 visa, you'll need to submit TOEFL and IELTS scores.
The requirements for this certificate are:
A bachelor's degree from a regionally accredited college or university
Minimum 3.0 cumulative college GPA
Official transcripts from each school you've attended
Copy of updated professional resume/curriculum vitae
You'll complete four courses for this certificate program. You can learn more about the coursework on our program page.
With this certificate, you can add to your skill set and advance your health care career. Learn more about your career options by visiting our program page.
Visit our FAQ page