Online MA in Communication and Media Studies
Advance in the communications and media field
Request more information
Complete this form to receive information about coursework, admissions, tuition and more.
Duration

2 years

Cost per credit

$785

Credit hours

30
Program Benefits
No GRE/GMAT
No application fee
Six start dates per year
A versatile degree in communication and media studies
Brenau University's online Master of Arts in Communication and Media Studies prepares you to develop meaningful solutions to the issues facing the media industry. You'll learn from experienced faculty who offer hands-on support and complete 30 credit hours of online coursework to earn this master's degree. Graduate ready to make a positive change in your community and advance in your communications career. From here, you can.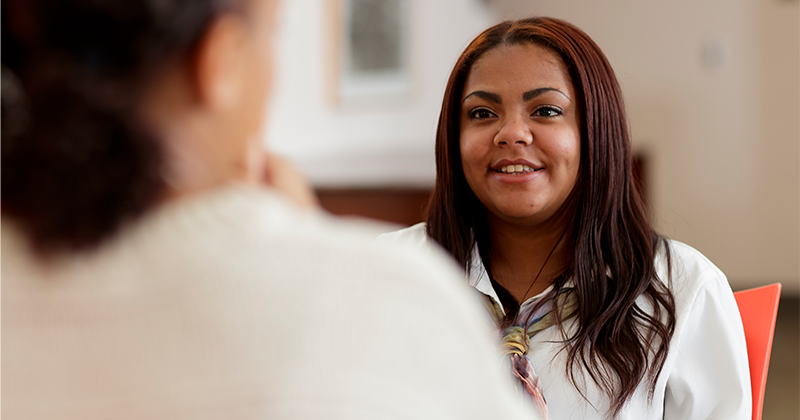 Go further with a master's degree
With an MA in Communication and Media Studies, you can succeed in a range of industries. Our graduates find rewarding careers in journalism, entertainment, education, international relations and other related fields. Pursue titles such as project management specialist ($94,500/year1) or public relations manager ($119,860/year2). Overall, the job outlook for professionals in the media and communications field is expected to grow 6% through 2031.3
Guidance from industry experts
Your master's degree in communication and media studies includes 10 online courses taught by industry-experienced faculty members who will provide hands-on guidance as you complete your online degree. Study topics such as communication theory, negotiation and mediation, media industries and more to earn the Master of Arts in Communication and Media Studies.
Course spotlights
MM 630 Media Globalization
MM 640 Film Theory
MM 660 Emerging Media Landscapes and Technology
MM 680 Communication Seminar
Curriculum Details
It's always a good time to apply
The online master's degree in communication and media studies offers six start dates per year, so you can apply anytime and start your education as soon as possible. With no application fee, you can apply risk-free.
To apply to Brenau's online Master of Arts in Communication and Media Studies, you'll need:
Official transcripts for all previously attended undergraduate and graduate institutions
Copy of updated professional resume/curriculum vitae
Admission Details
We strive to make your education affordable
By choosing Brenau, you're investing in a degree that will set you on a path to a successful career. Along with affordable tuition, you can pursue federal financial aid to make your education even more cost-effective.
Tuition Details
What you'll learn
Gain marketable skills with hands-on guidance from Brenau's expert faculty in this master's program. The MA curriculum offers a broad approach to communication and media studies, so you will graduate prepared for a range of advancement opportunities.
Program outcomes
With Brenau's online master's degree in communication and media studies, you can:
Take on a career in the film and television industry or as a communications specialist at any number of organizations.
Critically analyze how the media reflects, represents and influences the world.
Develop a strong understanding of issues such as media representations of gender or race, or of a particular culture or political conflict.
Increase potential employment opportunities and career advancement.
About our dedicated, supportive faculty
Faculty members at Brenau are dedicated to helping you succeed. Most classes feature a small student-to-faculty ratio, so you can get to know your professors and their unique areas of expertise. As you broaden your professional network, you'll have the mentorship and support of our faculty throughout your program.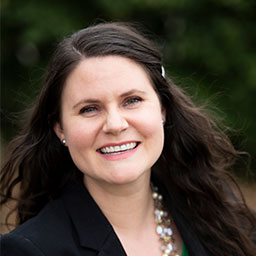 Dr. Anna Deeb, Assistant Professor of Communication
Faculty Spotlight
Dr. Anna Deeb is a student for life who is deeply committed to empowering her students to communicate confidently. Her second passion is shedding light on civil rights speakers and exploring how past strategies for social change can be brought to bear on modern struggles for equity and inclusion. Deeb believes ensuring equity in the classroom and beyond is our most crucial challenge in higher education today. These three passions guide her work as a professor and researcher. When she is not busy trying to change the world one public speaking student at a time, she is soaking up time with her husband, two sons, and a miniature schnauzer, Monty. She earned her doctorate from the University of Georgia.
Online learning
At Brenau, you will learn in small classes, which gives you plenty of opportunities to ask questions and receive one-on-one support from your professors. With flexible scheduling and online delivery, we make education fit into your busy life. Our programs respond to the needs of today's students, so you'll receive the education you need to become a leader who makes a difference. From here, you can.
Discover Brenau Online
Frequently asked questions
Explore our frequently asked questions for in-depth answers. If you don't find what you're looking for, reach out to us.
It will not. The diploma is the same for all graduates, whether their program was completed online or on ground.
While the specifics of each program vary, the admissions process always starts by submitting your application for the program you want to attend. To complete your application file, you'll need official transcripts, an online application and possibly other documents. Your admissions counselor will help guide you through this process.
Undergraduate students can transfer up to 90 credits to their program. If the student is pursuing their first graduate degree at Brenau, up to six semester hours of coursework taken at another regionally accredited institution of higher education may be appropriately transferred to Brenau as part of the planned program of study with approval from the department chair. If the student has a master's degree, up to nine hours of graduate credit may transfer with departmental approval. Grading standards of the Brenau program into which the work is transferred will apply.
There are no application fees at Brenau University.
Absolutely! Online programs at Brenau are explicitly designed with busy working professionals in mind, including those with personal and professional responsibilities. The format provides the flexibility you need to succeed in your selected program. From here, you can.
Visit our FAQ page
Sources
U.S. Bureau of Labor Statistics. "Project Management Specialists." Sept. 8, 2022. Retrieved Feb. 24, 2023, from https://www.bls.gov/
U.S. Bureau of Labor Statistics. "Public Relations and Fundraising Managers." Sept. 8, 2022. Retrieved Feb. 24, 2023, from https://www.bls.gov/
U.S. Bureau of Labor Statistics. "Media and Communication Occupations." Sept. 8, 2022. Retrieved Feb. 24, 2023, from https://www.bls.gov/