Online Master's Degree in Special Education
Go further with a special education degree
Request more information
Complete this form to receive information about coursework, admissions, tuition and more.
Duration

5 semesters

Cost per credit

$824

Credit hours

66-76
Program Benefits
No application fee
GRE/GMAT not required
Two start dates per year
Financial aid available
Understand and meet your students' diverse needs
Are you ready to reach your full potential in teaching special education? From here, you can.
With Brenau's online special education master's degree, you will increase your job security while you build a career in teaching special education. This program prepares you for certification from the Georgia Professional Standards Commission (GaPSC).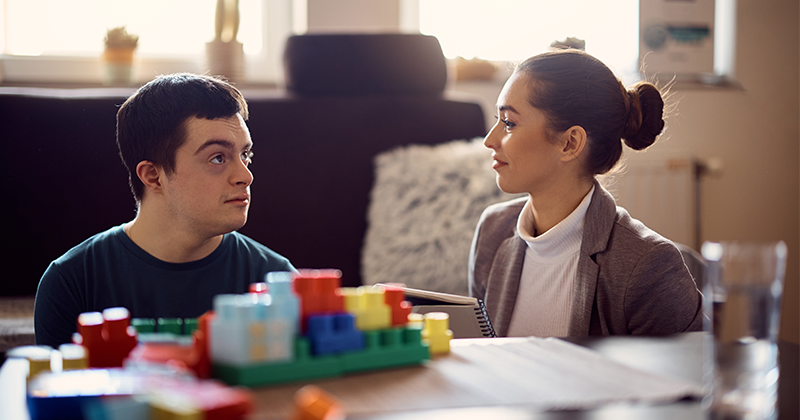 Make a difference with a fulfilling special education career
Our online Master of Arts in Teaching (MAT) in Special Education will help you launch your special education career, whether you'd like to build your classroom teaching skills or explore positions as a special education consultant, resource specialist and materials developer.
The U.S. Bureau of Labor Statistics projects that jobs for special education teachers will grow 4% from 2021 to 2031, with growth fueled by developments in the early identification of students' learning needs.1
Career Outlook
Choose from five concentrations
Select one area of content concentration to complete your special education teaching degree.
Gain a well-rounded understanding of literacy methods and an overview of children's, world, and American and British literature.
Practice methods for teaching math as you review geometry, algebra, statistics and more.
Prepare to boost your students' reading skills with courses in reading foundations and assessment, reading and content methods, and children's literature and language arts.
Gain lab experience and learn science teaching methods in earth/space science, physical science, life science and more.
Help students explore culture, history and civilization in this concentration. Topics include U.S. history, world history and economics.
Add to your special education teaching tools
In addition to a comprehensive foundation of core coursework in special education teaching, you will have the opportunity to gain expertise with concentrated courses in one of the following disciplines: language arts, mathematics, reading, science or social studies. The special education master's degree also includes clinical experience.
Course spotlights
SE 607 Assessment of Learning Potential
SE 608 Advanced Applied Behavioral Analysis
SE 710 Learners with Mild Disabilities
Curriculum Details
It's always a good time to apply
The online master's degree in special education offers two start dates per year, so you can apply anytime and start your education as soon as possible. With no application fee, you can apply risk-free.
To apply to Brenau's online MAT in Special Education, you'll need:
Bachelor's degree from a regionally accredited four-year college or university
Official transcripts for all previously attended undergraduate and graduate institutions
Two letters of recommendation – preferably professional and/or academic sources
Admission Details
We strive to make your education affordable
By choosing Brenau, you're investing in a degree that will set you on a path to a successful career. In addition to federal or state financial aid, Georgia residents enrolled in this program may be eligible for the TEACH Grant.
Tuition Details
What you'll learn
The coursework in the online special education master's degree is taught by faculty who listen to the concerns and needs of teachers in practice. We continually update the curriculum to reflect today's teaching environments.
Program outcomes
With Brenau's online master's degree in special education, you can:
Pursue certification from the Georgia Professional Standards Commission (GaPSC) as a special education teacher.
Increase your job security while transitioning to a high-need special education career.
About our dedicated, supportive faculty
Faculty members at Brenau are dedicated to helping you succeed. Most classes feature a small student-to-faculty ratio, so you can get to know your professors and their unique areas of expertise. As you broaden your professional network, you'll have the mentorship and support of our faculty throughout your program.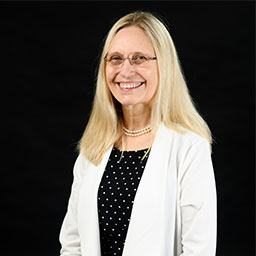 Dr. Laura Cantu
Faculty Spotlight
Dr. Cantu agrees with the cultural-historical theories of Vygotsky and his Zone of Proximal Development, Jean Piaget's emphasis on the importance of play in the learning process and John Dewey's emphasis on the importance of experiential education both inside and outside the classroom. These philosophies and beliefs are important in the realm of teacher education. Dr. Cantu brings a unique, pragmatic perspective and philosophy to the arena of teacher education due to 35 years of successful classroom teaching, primarily to student populations with special needs.
Dr. Cantu develops and teaches courses at the bachelor's, master's, specialist, and doctoral levels. She serves the university as a member of the Institutional Review Board and the Campus Connections Committee. Dr. Cantu acts as chair and/or subject matter expert for dissertation committees for EdD students. She also represents the College of Education in an initiative to take faculty and students to Moultrie, Georgia, to work with the children of migrant farmworkers and assist in a multi-university health initiative for the migrant farmworkers, in conjunction with physical therapy and psychology students from Brenau University.
Online learning
At Brenau, you will learn in small classes, which gives you plenty of opportunities to ask questions and receive one-on-one support from your professors. With flexible scheduling and online delivery, we make education fit into your busy life. Our programs respond to the needs of today's students, so you'll receive the education you need to become a leader who makes a difference. From here, you can.
Discover Brenau Online
Frequently asked questions
Explore our frequently asked questions for in-depth answers. If you don't find what you're looking for, reach out to us.
Tuition is $824 per credit hour. You'll need to complete 66-76 credit hours for a total estimated tuition of $54,384 – $62,624 You can review all costs on our tuition page.
We do not require test scores for admission to this program. You can learn more on our admissions page.
The requirements for the online MAT in Special Education include:
Minimum 2.75 cumulative college GPA
Official transcripts from each school you've attended
Two letters of recommendation
You can learn more about our requirements on our admissions page.
You'll complete 66–76 credit hours to earn the online MAT in Special Education. You can explore the courses page for further information.
When you graduate and pass the Georgia Assessments for the Certification of Educators (GACE) exam, you will be certified to teach special education in Georgia. Other states' requirements will vary.
Visit our FAQ page