Learn what it takes to excel in business
Relevant, experiential curriculum
Request more information
Complete this form to receive information about coursework, admissions, tuition and more.
Duration

1.5 years

Cost per credit

$824

Credit hours

36
Program Benefits
No GRE required
Expert faculty
Relevant coursework
Take your career to the next level with an online MBA
With Brenau University's online MBA, you'll learn skills that will take your career to the next level. Our program offers 14 concentrations to give you specialized knowledge, including managerial accounting, digital marketing, finance, strategic thinking and innovation, human resource management and more.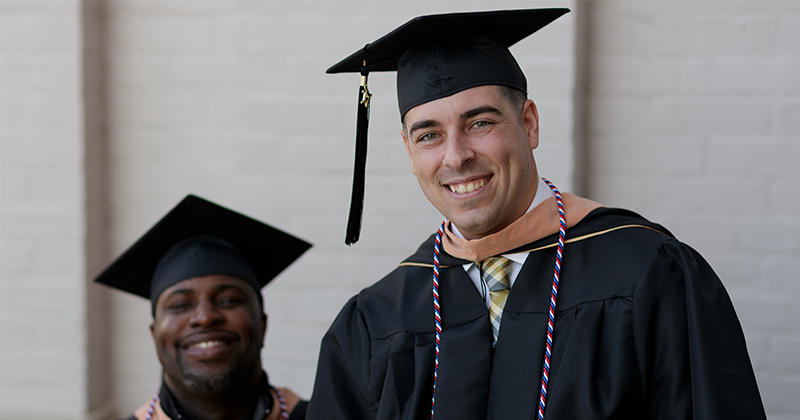 Pursue your career goals
Develop the skills you need to take the next step in your career and stand out from the crowd. Our program is designed to give you specific knowledge in your chosen concentration area, enabling you to focus on your professional aspirations after graduation. Business is a field with a history of steady expansion. With 7% projected job growth from 2021 to 2031,1 it's an ideal time to pursue your career goals.
Career Outlook
Choose from 14 concentrations
Our program is designed to give you the knowledge you need to take your career to the next level. That's why you'll get to customize your degree to make it work for you.
Advance your business skills
In addition to a comprehensive foundation of core coursework in business administration, you will have the opportunity to choose from concentrations such as managerial accounting; public accounting; business analytics; communication management; digital marketing; finance; general business; healthcare management; human resource management; management; marketing; negotiation, mediation and conflict resolution; nonprofit leadership; project management; and strategic thinking and innovation.
Course spotlights
MK 715 Marketing Strategy
BA 717 Business Law and Ethics
AC 721 Budgeting for Managers
BA 723 Financial Management
Curriculum Details
It's always a good time to apply
The online master's degree in business administration offers six start dates per year, so you can apply anytime and start your education as soon as possible. With no application fee, you can apply risk-free. To apply to Brenau's online MBA, you'll need:
Bachelor's degree from a regionally accredited four-year college or university
Official transcripts for all previously attended undergraduate and graduate institutions
Copy of updated professional resume/curriculum vitae
Admission Details
We strive to make your education affordable
By choosing Brenau, you're investing in a degree that will set you on a path to a successful career. Along with affordable tuition, you can pursue federal financial aid to make your education even more cost-effective.
Tuition Details
What you'll learn
The coursework in the online MBA will teach you to be a stronger communicator and leader while preparing you to take on multiple facets of the business world.
Program outcomes
With Brenau's online MBA, you can:
Complete your coursework on-ground in the evenings or online, so you are able to continue your education in a setting that works best for your schedule.
Work directly with faculty members in small classes to gain the skills you need to succeed in your field.
Focus on general business or one of over a dozen concentrations to advance your career.
About our dedicated, supportive faculty
Faculty members at Brenau are dedicated to helping you succeed. Most classes feature a small student-to-faculty ratio, so you can get to know your professors and their unique areas of expertise. As you broaden your professional network, you'll have the mentorship and support of our faculty throughout your program.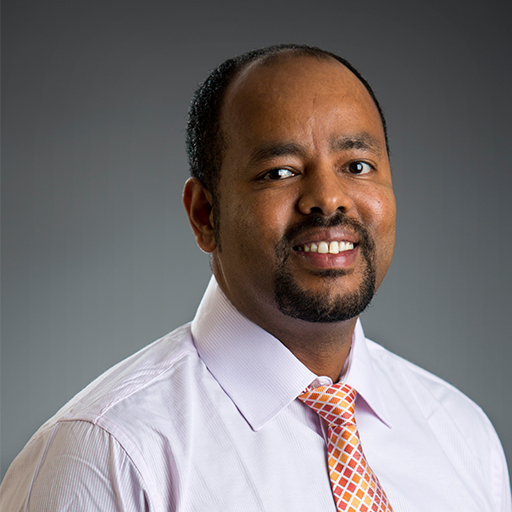 Dr. Fassil Fanta
Faculty Spotlight
Dr. Fanta joined Brenau University as an associate professor of economics in the College of Business and Communication in 2015. He received his Ph.D. in economics from Southern Illinois University Carbondale in 2010.
Dr. Fanta has taught a variety of economics courses at both the graduate and undergraduate levels, including online and on-ground courses such as macroeconomics, microeconomics, American economy, applied economics for managers, money and banking, managerial economics, econometrics, financial markets and institutions, the economics of poverty and income inequality, personal investing and more. In his teaching, Dr. Fanta emphasizes critical thinking and the need to consider economics within its larger social, political and global contexts.
His primary research interests are in the field of macroeconomics, monetary economics, financial economics, development economics and economics of education. He has a strong background on quantitative analysis and data mining. He has published several articles in peer-reviewed journals such as "Applied Economics," "Applied Economics Letters," "Macroeconomics and Finance in Emerging Market Economies," "Economic Papers," "International Journal of Monetary Economics and Finance" and "Journal of Economic Cooperation and Development."
Online learning
At Brenau, you will learn in small classes, which gives you plenty of opportunities to ask questions and receive one-on-one support from your professors. With flexible scheduling and online delivery, we make education fit into your busy life. Our programs respond to the needs of today's students, so you'll receive the education you need to become a leader who makes a difference. From here, you can.
Discover Brenau Online
Frequently asked questions
Explore our frequently asked questions for in-depth answers. If you don't find what you're looking for, reach out to us.
Tuition is $824 per credit hour. You'll need to complete 30-42 credit hours for a total tuition of $28,260. You can review all costs on our tuition page.
The MBA does not require any entrance exam scores.
Yes, the online MBA accepts up to six transfer credit hours. You can learn more about our transfer credit policy on our admissions page.
You'll complete 30-42 credit hours to earn the online MBA. The total credit hours earned at Brenau University depends on the number of credits you are transferring (up to six).
Visit our FAQ page
Source
U.S. Bureau of Labor Statistics. "Business and Financial Occupations." Retrieved March 3, 2023, from https://www.bls.gov/