Online Master of Science in Applied Gerontology
Accomplish more with a gerontology degree
Request more information
Complete this form to receive information about coursework, admissions, tuition and more.
Duration

1 year

Cost per credit

$824

Credit hours

30
Program Benefits
Transfer up to nine credits
No GRE/GMAT
No application fee
Six start dates per year
From here, you can pursue bold new possibilities.
Brenau University's Master of Science in Applied Gerontology is an interdisciplinary program that prepares graduates with a range of skills in psychology, nursing, occupational therapy, social work, geriatric care management and more. You'll receive guidance from Brenau's expert faculty and complete a capstone course that offers the chance to work directly with geriatric clients. This program may be completed as a standalone or in combination with another graduate degree.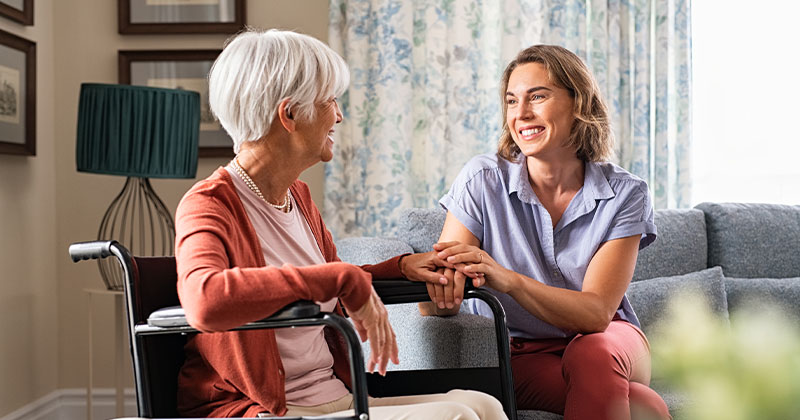 Become empowered to serve an aging population
An online master's degree in applied gerontology can open doors to many meaningful careers. You may pursue roles in health care, which expects faster-than-average job growth of 13% through 2031.1 Social work is another quickly growing option — job opportunities in this field, including geriatric social workers, are expected to grow 9% this decade.2 A career in gerontology can be lucrative as well as rewarding. According to Payscale, professionals skilled in gerontology earn $80,000 per year on average.3
Career Outlook
Hands-on learning for a meaningful career
Complete a well-rounded online gerontology program that includes coursework in human development, effective communication, death and dying, and more. The Master of Science in Applied Gerontology from Brenau University includes a capstone course that requires a project or hands-on fieldwork with the geriatric population.
Course spotlights
GT 620 Cultural and Social Issues of Aging
GT 630 Psychology of Aging
GT 690 Death, Dying and Loss
GT 700 Fieldwork or Major Project
Curriculum Details
It's always a good time to apply
The online master's degree in applied gerontology offers six start dates per year so that you can start your education as soon as possible. With no application fee, you can apply risk-free.
To apply to Brenau's online Master of Science in Applied Gerontology, you'll need:
Official transcripts for all previously attended undergraduate and graduate institutions
Copy of updated professional resume/curriculum vitae
List of professional references
Admission Details
Tuition subheader
By choosing Brenau, you're investing in a degree that will set you on a path to a successful career. Along with affordable tuition, you can pursue federal financial aid to make your education even more cost-effective.
Tuition Details
What you'll learn
This interdisciplinary master's degree program explores business, social work, care management, psychology, occupational therapy and more. Graduate with the knowledge and skills necessary to provide compassionate care to an aging population.
Program outcomes
With Brenau's online master's in applied gerontology, you can:
Work with aging clients during your capstone course.
Study among students with various backgrounds, including counselors, nurses, business owners and more.
Expand your current practice to a geriatric population.
Earn your degree while simultaneously pursuing another graduate degree.
Learn from experienced faculty with a range of expertise, several of whom have active practices.
About our dedicated, supportive faculty
Faculty members at Brenau are dedicated to helping you succeed. Most classes feature a small student-to-faculty ratio, so you can get to know your professors and their unique areas of expertise. As you broaden your professional network, you'll have the mentorship and support of our faculty throughout your program.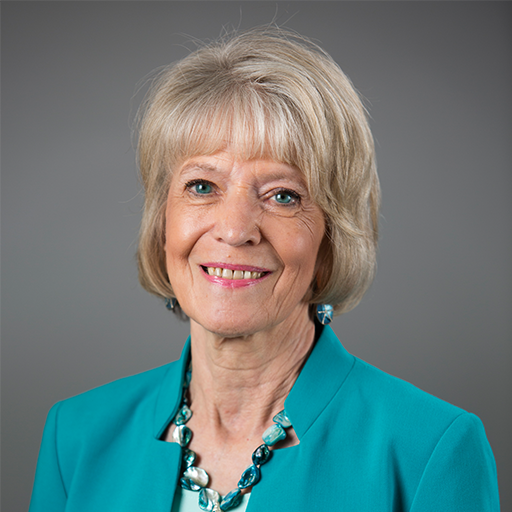 Bonnie Kin, Ph.D.
Director of MS Applied Gerontology and Professor of Psychology
Faculty Spotlight
Bonnie Kin is the director of Brenau's master's program in applied gerontology. She developed the program and participates in recruiting, advising, and teaching master's level gerontology students. She also teaches courses in clinical counseling and psychology. Kin has served as a visiting lecturer at Georgia State University and has extensive experience in geropsychology. She completed her master's degree at California State University and earned her Ph.D. in Clinical Psychology at the California School of Professional Psychology.
Online learning
At Brenau, you will learn in small classes, which gives you plenty of opportunities to ask questions and receive one-on-one support from your professors. With flexible scheduling and online delivery, we make education fit into your busy life. Our programs respond to the needs of today's students, so you'll receive the education you need to become a leader who makes a difference. From here, you can.
Discover Brenau Online
Frequently asked questions
Explore our frequently asked questions for in-depth answers. If you don't find what you're looking for, reach out to us.
Sources
U.S. Bureau of Labor Statistics. "Healthcare Occupations." Sept. 8, 2022. Retrieved on Feb. 27, 2023 from https://www.bls.gov/
U.S. Bureau of Labor Statistics. "Social Workers." Sept. 8, 2022. Retrieved on Feb. 27, 2023 from https://www.bls.gov/
Payscale. "Salary for Skill: Gerontology." Retrieved on Feb. 27, 2023 from https://www.payscale.com/