Online Negotiation, Mediation and Conflict Resolution Certificate
Gain skills for successful relationships
Request more information
Complete this form to receive information about coursework, admissions, tuition and more.
Duration

1 year

Cost per credit

$785

Credit hours

12
Program Benefits
Fully online
No application fee
Test scores are not required
Pair with any online degree program
Promote a more peaceful and productive workplace
Want to build career-ready skills that give you a competitive advantage? From here, you can.
Brenau University's online Negotiation, Mediation and Conflict Resolution Certificate gives you the tools to resolve organizational conflict, effectively handle disputes and facilitate negotiation as a mediator. You can complete this certificate on its own or add it to an online degree.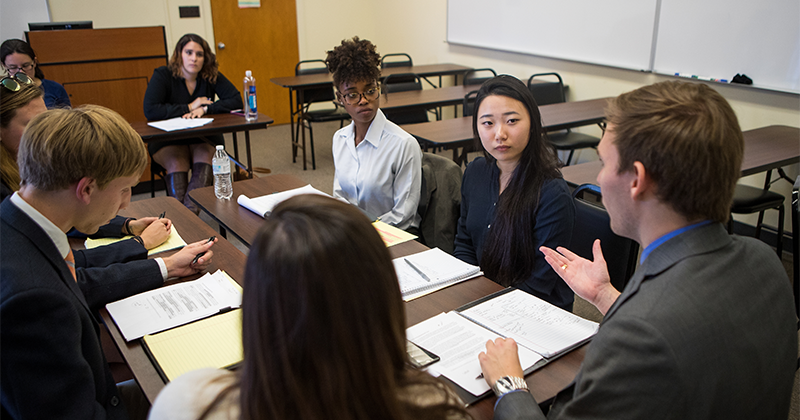 Move forward in your career with valuable skills
With your online Negotiation, Mediation and Conflict Resolution Certificate, you will secure a highly-valued professional credential. Whether you add the certificate to your bachelor's, master's or doctoral degree, you can boost your salary potential and bolster your career.
Skills in negotiation, mediation and conflict resolution are critical in a career as a manager, union representative, attorney, advocate, administrator, teacher, government official and more.
100% online classes
The online Negotiation, Mediation and Conflict Resolution Certificate features courses from Brenau's College of Business & Communication, which has offered online programs for over 20 years.
Certificate courses
CR 710 Organizational Conflict and Conflict Management Systems
CR 720 Negotiation: Theory and Practice
CR 730 Mediation: Theory and Practice
CR 740 International and Cross-Cultural Conflict Resolution
Apply risk-free
Brenau's online Negotiation, Mediation and Conflict Resolution Certificate is ideal for anyone who would like to enhance their professional skills.
To apply to Brenau's online Negotiation, Mediation and Conflict Resolution Certificate, you'll need:
Official transcripts for all previously attended undergraduate and graduate institutions
Copy of updated professional resume/curriculum vitae
Admission Details
We strive to make your education affordable
By choosing Brenau, you're investing in an education that will set you on a path to a successful career. Along with affordable tuition, this certificate is eligible for financial aid when paired with a degree program.
Tuition Details
What you'll learn
Coursework in the online Negotiation, Mediation and Conflict Resolution Certificate program is taught by faculty who are committed to your professional success.
Program outcomes
With Brenau's online Negotiation, Mediation and Conflict Resolution Certificate, you can:
Gain the negotiation, mediation and conflict management skills that will allow you to create collaborative business solutions, build productive business relationships and foster cooperative business environments.
Develop the ability to identify and implement conflict resolution strategies that promote greater collaboration among all members of an organization.
Learn to design, implement and evaluate effective corporate conflict management systems.
About our dedicated, supportive faculty
Faculty members at Brenau are dedicated to helping you succeed. Most classes feature a small student-to-faculty ratio, so you can get to know your professors and their unique areas of expertise. As you broaden your professional network, you'll have the mentorship and support of our faculty throughout your program.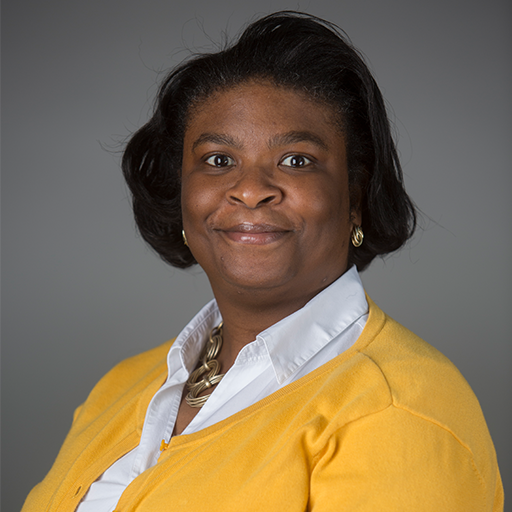 Kimberly Willis, JD, Assistant Professor of Business Law
Faculty Spotlight
Kimberly Willis earned a BBA in Marketing with highest honors from the University of Georgia. She holds a JD from Harvard Law School and is an affiliate of the Harvard Law School Program on Negotiation. During her legal career, she practiced corporate and securities law at both Fried, Frank, Harris Shriver and Jacobson, and Hunton & Williams. Her career in education includes administrative positions at several educational nonprofit institutions and the Georgetown University Law Center.
Since coming to Brenau, she has spearheaded the development of Brenau's four-course Negotiation, Mediation and Conflict Resolution concentration. She has also developed and is the lead professor for courses in Business Law, Business Ethics, Negotiation Theory and Practice, Organizational Conflict Resolution and Mediation. She has facilitated numerous workshops focused on ethics, conflict resolution and negotiation. Currently, she is a registered neutral with the Georgia Office of Dispute Resolution. She serves on the Gwinnett County Juvenile Court Citizen Panel Review Board. She is also a member of the Georgia and Washington, D.C. Bar Associations.
Online learning
At Brenau, you will learn in small classes, which gives you plenty of opportunities to ask questions and receive one-on-one support from your professors. With flexible scheduling and online delivery, we make education fit into your busy life. Our programs respond to the needs of today's students, so you'll receive the education you need to become a leader who makes a difference. From here, you can.
Discover Brenau Online
Frequently asked questions
Explore our frequently asked questions for in-depth answers. If you don't find what you're looking for, reach out to us.
It will not. The diploma is the same for all graduates, whether their program was completed online or on ground.
While the specifics of each program vary, the admissions process always starts by submitting your application for the program you want to attend. To complete your application file, you'll need official transcripts, an online application and possibly other documents. Your admissions counselor will help guide you through this process.
Undergraduate students can transfer up to 90 credits to their program. If the student is pursuing their first graduate degree at Brenau, up to six semester hours of coursework taken at another regionally accredited institution of higher education may be appropriately transferred to Brenau as part of the planned program of study with approval from the department chair. If the student has a master's degree, up to nine hours of graduate credit may transfer with departmental approval. Grading standards of the Brenau program into which the work is transferred will apply.
There are no application fees at Brenau University.
Absolutely! Online programs at Brenau are explicitly designed with busy working professionals in mind, including those with personal and professional responsibilities. The format provides the flexibility you need to succeed in your selected program. From here, you can.
Visit our FAQ page