Online Project Management Certificate
Powerful skills for project management professionals
Request more information
Complete this form to receive information about coursework, admissions, tuition and more.
Duration

1 year

Cost per credit

$824

Credit hours

12
Program Benefits
No GRE/GMAT
No application fee
Six start dates per year
An online certificate program for project management professionals
Gain a competitive advantage with Brenau University's 100% online Project Management Certificate program. You'll learn in flexible courses and receive support from expert faculty members who are committed to your success. Gain skills and knowledge to supplement your education and advance your project management career. In just one year, you'll learn to manage teams, stakeholders and complex projects. From here, you can.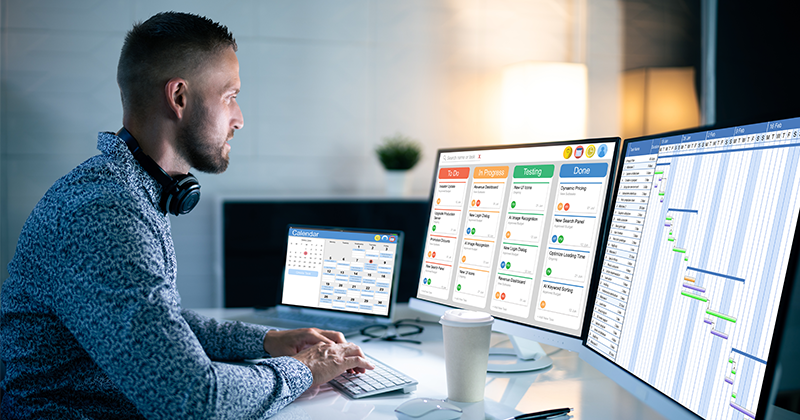 Go further with an online certificate.
By supplementing your education with a 100% online Project Management Certificate from Brenau University, you'll gain the knowledge and skills to stand out as a project manager. On average, professionals who hold a Project Management Certificate earn $88,000 per year,1 much higher than the national average of $58,260.2 After completing this certificate, you can expect to pursue roles such as project manager ($77,736/year3) or project management specialist ($94,500/year4).
Gain practical project management skills
Brenau's 100% online Project Management Certificate includes five courses taught by industry experts who bring a student-centered approach to teaching. Complete the curriculum in just one year and learn to manage complex projects, lead teams, work with stakeholders and more.
Course spotlights:
PM 620 Project Management Professional
PM 700 Introduction to Project Management
PM 725 Managing Complex Project
PM 735 Managing Project Teams and Stakeholders
PM 755 Project Management Trends and Technology
It's always a good time to apply
The online certificate project management offers six start dates per year, so you can apply anytime and start your education as soon as possible. With no application fee, you can apply risk-free.
To apply to Brenau's online Project Management Certificate, you'll need:
Official transcripts for all previously attended undergraduate and graduate institutions
Copy of updated professional resume/curriculum vitae
Admission Details
We strive to make your education affordable
By choosing Brenau, you're investing in an education that will set you on a path to a successful career. Along with affordable tuition, you can pursue federal financial aid to make your education even more cost-effective.
Tuition Details
What you'll learn
Learn online, on your schedule, from industry experts to gain the project management skills you need to move forward in your career. Complete this graduate certificate program ready to excel in managing complex projects.
Program outcomes
With Brenau's online certificate in project management, you can:
Assume project management responsibilities in a wide range of industries and organizations.
Demonstrate best practices in project management.
Attain professional certifications, such as those offered by the Project Management Institute (PMI)®.
About our dedicated, supportive faculty
Faculty members at Brenau are dedicated to helping you succeed. Most classes feature a small student-to-faculty ratio, so you can get to know your professors and their unique areas of expertise. As you broaden your professional network, you'll have the mentorship and support of our faculty throughout your program.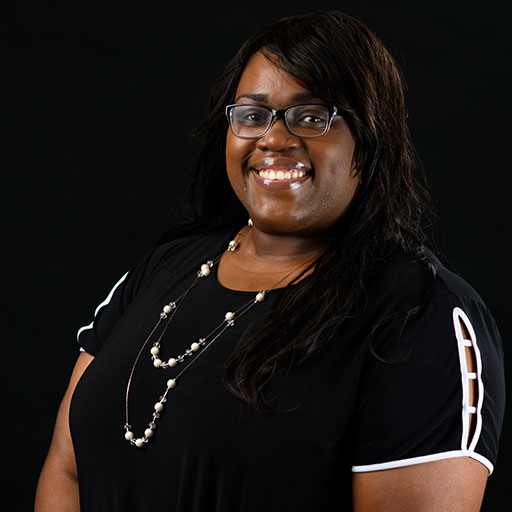 Shatrela Washington-Hubbard, PhD, Swinton A. Griffith III Dean of the College of Business & Communication
Faculty Spotlight
During her tenure at Brenau, Washington-Hubbard has re-established the Society for Human Resource Management academic alignment for the undergraduate and graduate human resource management programs. Additionally, she established Brenau as a recertification provider for SHRM. Her work also led to academic alignment with the Human Resources Certification Institute for the undergraduate and graduate HR programs.
Washington-Hubbard earned a Bachelor of Business Administration from Georgia State University, a master's in human resources from the University of South Carolina and a Ph.D. in Learning, Leadership and Organizational Development from the University of Georgia. Her research areas include entrepreneurial mindset, leadership development and women's career development.
Online learning
At Brenau, you will learn in small classes, which gives you plenty of opportunities to ask questions and receive one-on-one support from your professors. With flexible scheduling and online delivery, we make education fit into your busy life. Our programs respond to the needs of today's students, so you'll receive the education you need to become a leader who makes a difference. From here, you can.
Discover Brenau Online
Frequently asked questions
Explore our frequently asked questions for in-depth answers. If you don't find what you're looking for, reach out to us.
You can complete the program in as little as one year. To see the curriculum, view our program page.
Tuition is $824 per credit hour. You'll need to complete 12 credit hours for a total tuition of $9,888. You can review all costs on our program page.
There are no entrance exams required for this certificate.
The requirements for the Project Management Certificate include:
Bachelor's degree from a regionally accredited college or university
Minimum 3.0 cumulative college GPA
Official transcripts from each school you've attended
Copy of updated professional resume/curriculum vitae.
You'll complete 12 credit hours to earn the online Project Management Certificate.
The Project Management Certificate is only available online, but you're always welcome to visit, even if you don't have on-campus requirements.
Visit our FAQ page